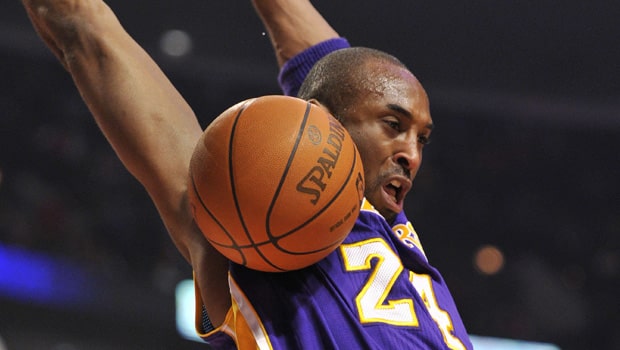 In 2007, Kobe Bryant (age 29) demanded a trade to the Chicago Bulls. The deal was so close to being done that Kobe started looking for a home in Chicago. Per ESPN, the Lakers wanted Tyrus Thomas, Luol Deng, Ben Gordon and a rookie Joakim Noah. Bulls general manager John Paxson ultimately rejected the trade because he didn't want to part ways with Luol Deng.
Kobe Bryant was almost a Bull. Imagine how different the last 15 years would've been if John Paxson agreed to ship off Deng. We would have seen a backcourt with Kobe and Derrick Rose, which on paper sounds like the greatest in NBA history. Not to mention that they could have made other superstars want to join the Bulls.
Kobe Bryant is possibly one of the greatest NBA players of all-time and the greatest Laker ever. Two jersey numbers in the rafters at the STAPLES Center prove it. Kobe was able to take over games in ways that not many players could.
His drive to win at any cost helped him succeed on and off the court. An 18-time NBA All-Star, five-time NBA champion and one-time NBA MVP, Kobe tragically passed away on January 26, 2020. Kobe's game was influenced by Michael Jordan, he never denied it.
Eduardo Solano, from FOX Sports Radio 1340 AM Hopewell and AccuScore, wrote this about Kobe Bryant last year:
"I've always been a Chicago Bulls fan but I followed Kobe Bryant's entire career! Kobe is one of my favorite athletes of all-time and I still can't process that he is gone."
During Bryant's memorial at the STAPLES Center, MJ delivered an emotional eulogy, "Maybe it surprised people that Kobe and I were very close friends. But we were very close friends. Kobe was my dear friend. He was like a little brother. Everyone always wanted to talk about the comparisons between he and I. I just wanted to talk about Kobe."
"Because as a kid growing up in Italy, all I had was video, so I studied everything," Kobe said in 2016. "I studied every player. Then once I came back to the States, [and] I realized I wasn't going to be 6-9, I started studying Michael exclusively."
"And then when I came to the league and [was] matching up against him, what I found is that he was extremely open to having a mentor relationship and giving me a great amount of advice and an amazing amount of detail, strategies, workout regimen and things like that," Kobe added. "Seriously, I don't think people really understand the amount of impact that he's had on me as a player and as a leader."
Leave a comment