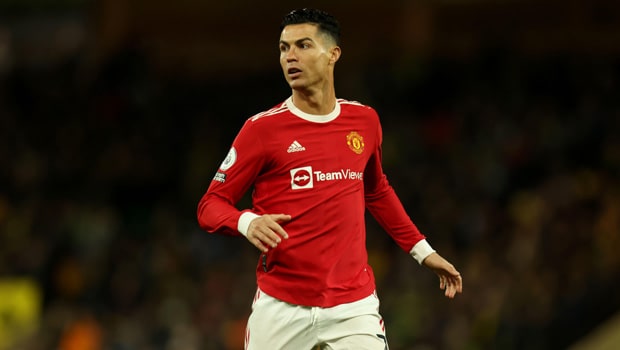 Former Manchester United striker Teddy Sheringham has stated that Cristiano Ronaldo is not definitely a center-forward even though he scores a lot of goals like a center-forward usually does. Sheringham revealed what could be Ronaldo's best position for Red Devils.
The talisman has been in sublime form for Manchester United since joining the team last summer. The Portuguese striker has scored 13 goals in 19 matches throughout all tournaments and he has delivered the goods for United.
Sheringham said while talking to Football London, "I know Ronaldo has ended up as a center-forward but for me, he's not really a center-forward. He's a wide boy, maybe a number 10 at a push but he's definitely not a centre forward."
Sheringham added, "He scores goals like a center-forward at times, where he scores his headers that you just think 'wow what a great header', standing jump and power it back where it's come from, fantastic but when you talk about center-forwards I talk about Lukaku, Benzema, Harry Kane, people that play that center-forward role."
Sheringham added that Tottenham Hotspur striker Harry Kane is a proper number nine for his club while Ronaldo doesn't play the same role for United as a forward.
"Ronaldo couldn't be a center-forward the way Harry Kane plays it, because he doesn't like playing with his back to goal. Ronaldo is one that wants to run onto things and see things in front of him whereas Harry can play the game with his back to goal, front to goal. They're just two completely different number nines."
Meanwhile, Ronaldo has already scored some crucial goals for the club in the ongoing season and he has played a key role in the success of the team. The linchpin has carried Manchester United to the knockout stages of the UEFA Champions League as he has been sensational for the club in the coveted competition.
Manchester United's next match against Brentford has been postponed due to the Covid-19 outbreak.
Leave a comment