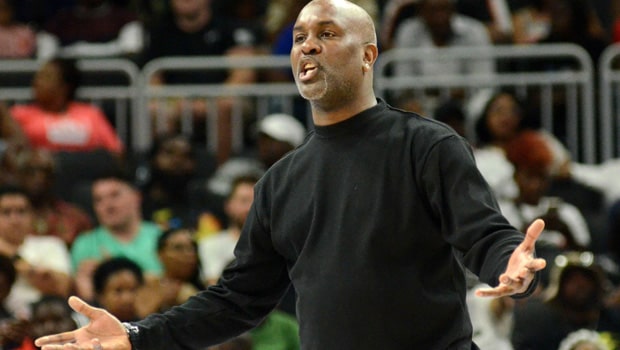 Widely regarded as one of the best NBA players from the 1990s, Gary Payton is best-known for his 13 years with the Seattle SuperSonics from 1990 to 2003, including his battles with Michael Jordan in the 1996 NBA Finals.
Payton is a nine-time NBA All-Star and he was part of the All-NBA team and All-Defensive team nine times. "The Glove" led the league with 2.9 steals per game during the 1995-96 season and he won the won the NBA Defensive Player of the Year award in that campaign. The SuperSonics traded Payton to the Bucks in the 2002-03 season and he then had brief one-year stints with the Lakers and Celtics before winning his first NBA championship with the Miami Heat in 2005-06. Payton played two years with the Heat before retiring after the 2006-07 season.
Oregon State retired Payton's No. 20 during the 1996-97 college basketball season and he was inducted into the Naismith Memorial Basketball Hall of Fame in 2013. Payton recently had an AMA session with Bleacher Report and he talked about what it was like to play with Kobe Bryant in the Lakers.
"I caught Kobe when he was going through a lot with what happened in Denver. I got a chance to be his big brother. I got to know him as Kobe and not as what people were talking about with what him and Shaq were doing. Shaq is my brother and I love him to death. That's the reason I went to the Lakers. To get to know Kobe the way I did was a pleasure. I hate that he's gone and I hate that he's not here. 
I miss him so much and talking to him and my kids talking to him. I love him because he's a warrior too. He wanted things on his own and he wanted to do things on his own. When he decided to go and say he wanted the team on his own I said congratulations, beautiful. That's what you're supposed to do if you want to be a great and he was a great. He didn't act like he was bigger than anyone. He asked me questions all the time and I gave him answers. It was my duty to tell him the right way to do things and it was a pleasure for me to be in his life and know him the way I did for the forty years he was on this Earth."
Leave a comment