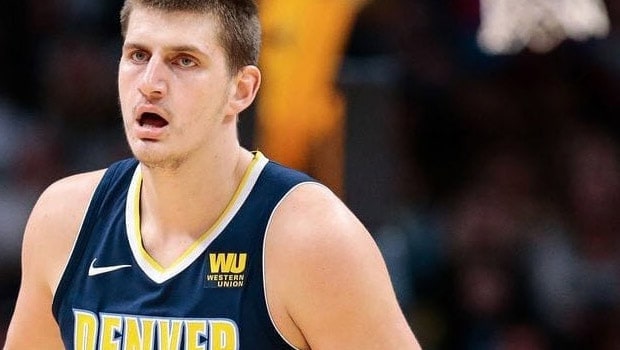 Denver Nuggets' center Nikola Jokic believes that his team needs to keep fighting despite being the underdogs in the Western Conference playoffs finals against the Los Angeles Lakers.
The Nuggets found their way to the finals against the odds twice coming from a 3-1 deficit in the postseason. First, it was the Utah Jazz in the first round and then the Los Angeles Clippers in the second round.
Already, the Nuggets are 2-0 down in the Western Conference playoffs finals after a 105-103 loss to the Lakers in Lake Buena Vista, Florida on Sunday.
Jokic had put the Nuggets on the edge of victory after scoring 30 points with another 25 from Jamal Murray. Jokic had made the Nuggets lead with 103-102 with 20.8 seconds left on the clock, but the Lakers had Anthony Davis to thank for the win after his three-pointer beat the buzzer to give them a close 105 to 103 points win.
However, Jokic believes the team wants to always give a fight irrespective of how far behind in terms of the deficit.
"I mean, we are here [as] underdogs, That is how you say, underdogs? I mean, we need to fight. That's our only chance. They were up 15, isn't it, or 16? I don't know how much they were up. We could just call it a game and quit. I think we just want to give the fight. Maybe it's going to be 30 points, but fight needs to be there, and effort." Jokic was quoted on ESPN.
The Nuggets haven't overturned a 2-0 deficit in the postseasons in the last two years. However, Nuggets will have the chance to start a possible come back on Tuesday when they play the game three of the Best-Of-Sevens.
Leave a comment