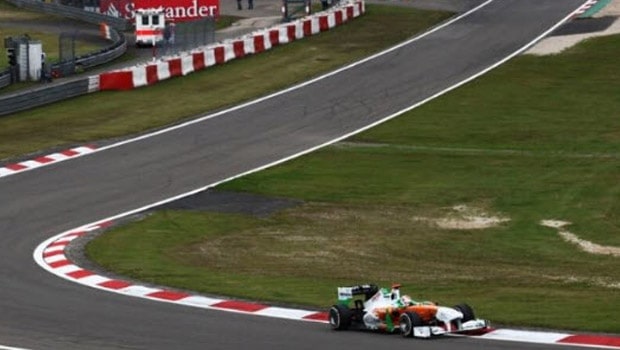 About 20,000 spectators will be allowed to watch the Eifel Grand Prix taking place in Germany.
This is part of the procedure meant to reduce lockdown as the cases of coronavirus continue to drop. So, the crowd is seen as a pilot trial with the hope that there won't be reported cases of the dreaded virus from the event.
The last time Nurburgring hosted a Formula 1 Grand Prix was in 2013. Sebastian Vettel won it for Red Bull. This year's race is scheduled to hold on Oct. 11 at the Nurburgring track, north of Cologne.
Although the stand normally accommodates over 100,000 fans, caution has to be taken in avoiding a spike in COVID-19 cases in a country that was part of those that reduced their lockdown restrictions.
In a bid to allow social distancing, the grandstands will be divided into individual sections. There will be designated seating blocks to ensure adherence to social distancing rule.
There is no contact concerning ticket sales, and attendees must wear nose masks, especially around the site.
According to the Ahrweiler district council, the state government permitted 20,000 fans which is 20% of stadium capacity for major sports events. This is provided that infection figures are low, and the public infrastructure ensures social distancing rules are met.
Germany recorded 922 new COVID-19 cases on Monday, while their death toll from the dreaded virus currently stands at 9,386.
It could be recalled that Lewis Hamilton returned to winning ways to claims 90th win at Tuscan Grand Prix.
In the incredible race, the Briton beat Mercedes team-mate Valtteri Bottas. The race was a chaotic, incident-strewn one as well.
Top of the incidents were two red flags, which was due to a pile-up on the pit straight, and a high-speed crash for Lance Stroll.
Ut became one of the most dramatic races for years after six cars retired before a lap of racing was completed.
Leave a comment