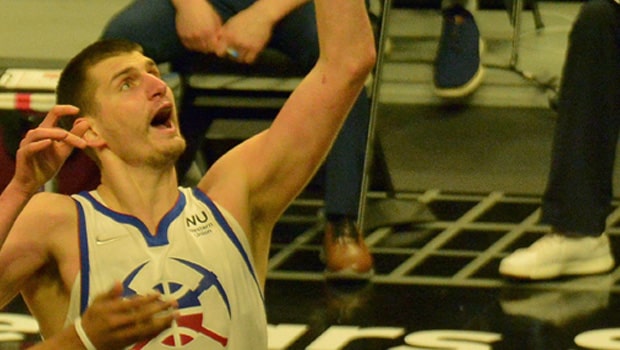 Denver Nuggets star Nikola Jokic is set to be named NBA MVP for the second consecutive season, ESPN has reported on Monday. The sources say that the final announcement will be done later in the week by the NBA. Jokic had a sensational season for Denver Nuggets as he was averaging 27.1 points and 13.8 rebounds per game. Furthermore, he was scoring 7.9 assists, which is the eighth-best in the league.
However, despite his heroic performance, Denver Nuggets were knocked out of the tournament as they were beaten in the first round of the postseason by Golden State Warriors by 4-1.
Moreover, Jokic wrote his name in the NBA history books as he became the first player in NBA history with 2,000 points, 1,000 rebounds, and 500 assists in a season.
"It's just remarkable what he's done," Nuggets coach Michael Malone recently said of Jokic. "I know that I'm very biased, I admit it wholeheartedly — the MVP isn't even a competition. There's other great players, I'm not saying they're not great players, but what Nikola Jokic has done this year, with this team, with everything that we've had to go through, is incredible. He was good last year and he's even better this year."
Giannis Antetokounmpo and Joel Embiid were the other two finalists for the MVP award. Jokic also joined Antetokounmpo as the only second player to win back-to-back MVPs.
Asked how he is going to celebrate if he is named the MVP, Jokic said, "Probably with some music, beer, friends around, family. Like how you're supposed to do probably. "But if I don't get it, I'm not going to die. I'm just going to keep playing, keep trying to play the right way like I did my whole life."
Jokic is now expected to make a whopping amount of $32.4 million next season.
Leave a comment