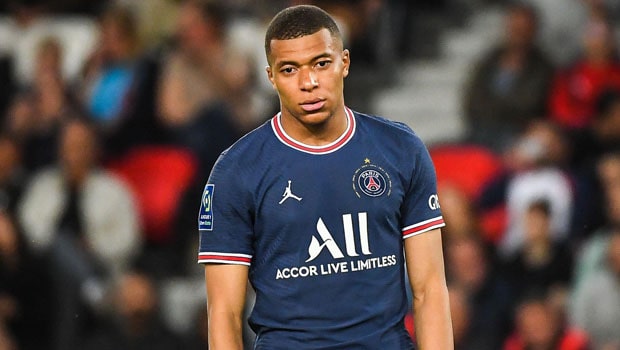 Sources in Spain have sighted French forward Kylian Mbappe in Spanish capital Madrid alongside Moroccan defender Achraf Hakimi and Nabil Hakimi, Younger brother to Achraf Hakimi.
The three individuals were seen on Monday with speculation rife about Mbappe's potential move to Real Madrid in the summer.
Mbappe, who won the Ligue 1 with PSG this season, was close to joining the Los Blancos in January, but a deal never went through. There are also reports that the 23-year-old could sign a contract extension at the Parc De Princes.
While the intention of the player about a move to the La Liga giants is pretty clear, PSG have done all they can to change the mind of the World Cup winner.
Mbappe's arrival in Madrid has not been 100% confirmed to be because of a move to Real Madrid. However, with the French season almost done, it won't be a surprise to see Mbappe announced as a Real Madrid player soon.
Kylian Mbappe has two months left on his PSG contract and is set to leave the club for free. Meanwhile, it is not expected that Mbappe will make any public announcement about his future until the end of the 2021/2022 Ligue 1 season, which is expected to end on May 21.
The 23-year-old has 24 goals and 15 assists in 33 Ligue 1 matches. He also scored six in eight UEFA Champions League matches and five in three league cup matches.
Real Madrid have been led majorly by Karim Benzema and Vinicius Junior to a potential double of the La Liga and the UEFA Champions League.
The Los Blancos have already secured the La Liga title and are seeking a fourteenth UEFA Champions League win when they face Liverpool in Paris on May 28.
Leave a comment