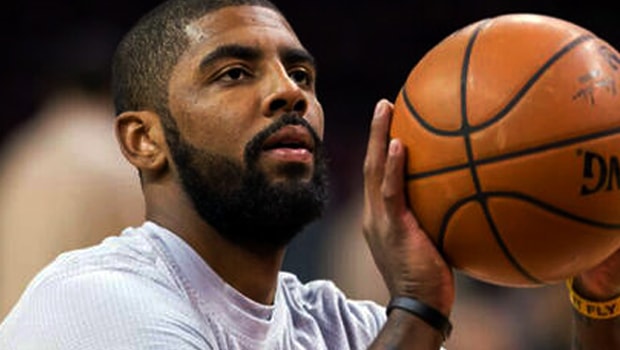 Kyrie Irving insists his move from Cleveland to Boston is purely motivated by him wanting to improve as a player.
In one of the sagas of the off-season, Irving's trade to the Celtics has finally been confirmed following negotiations between the two parties, with Isaiah Thomas joining the Cavs, while they will also be able to claim a second-round pick off the Massachusetts-outfit in the 2020 draft.
The 25-year-old's motivation to leave the Quicken Loans Arena, where he won the NBA Championship in 2016 and became a four-time All Star, has widely been questioned.
Inevitably a potential feud with LeBron James has been suggested but the 25-year-old insists this is not the case.
Instead, the point guard says the move was down to where he felt he would be happiest playing his basketball in the coming years.
Boston are the 9.50 third favourites to win the Championship, with the Cavs 5.50 and reigning champions, the Golden State Warriors the 1.53 favourites.
Irving took to social media to explain his move to Boston and says the move was purely down to trying to improve as an individual.
"There are no other ulterior reasons other than wanting to be happy and be somewhere where you feel like it's an environment that's conducive to you maximising your potential as a human being and as a player perfecting your craft," Irving said.
"All the individuals that I met over a six-year span, you guys understand how much those moments meant to me.
I still can't believe the feats that we reached in a six-year span, and I'm truly grateful and thankful."
Leave a comment