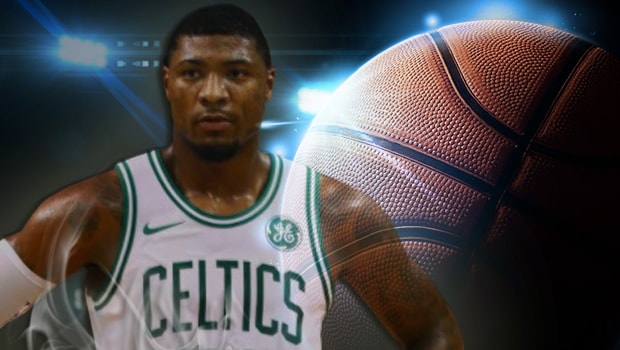 Boston Celtics shooting guard Marcus Smart admits he was fortunate to avoid a season-ending injury after damaging his hand last month.
The 23-year-old suffered lacerations to his right hand after frustration led to him punching a glass picture frame in Los Angeles and he was subsequently forced to miss the Celtics' next 11 games.
However, Smart returned to training earlier this week and admits he is fortunate to be back so soon after doctors told him he came close to shredding two tendons in his shooting hand.
"[Doctors] said the two tendons that ran along the pinky area, the main tendons, and literally the glass was sitting right in between them.
So, [the doctors said], 'You should go play the lotto or something because you missed your tendons,'" Smart said.
"They don't understand it. They don't really see how. So I thank God for that every day. It could have been worse."
The Texas native confirmed that had he injured either of those tendons then he almost certainly would have missed the rest of the season.
He added: "I probably would have had to have surgery. I would have been done for the year."
Smart is in line to return to competitive action when the Celtics travel to the Little Caesars Arena to take on the Detroit Pistons on Friday.
Boston are currently second in the Eastern Conference standings and are priced at 12.00 to go on and claim NBA Championship glory.
Leave a comment