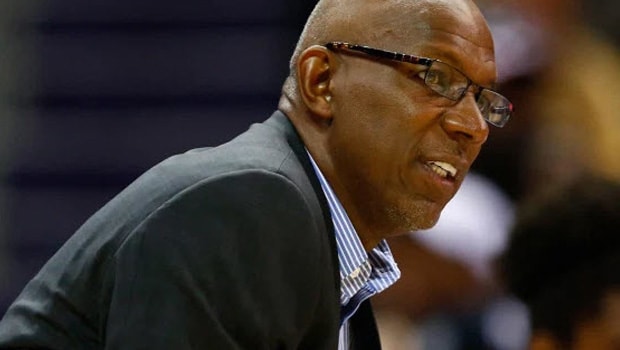 One-time NBA champion and 10-time NBA All-Star Clyde Drexler appeared on 'The Posecast' with James Posey and explained what went wrong in Portland and why he accepted a trade to the Rockets. He said this about the Rockets: "they were struggling and they really weren't getting along off the court either and that was part of the problems so they knew they had to break it up you know, not many people would have the guts or the gall to break up a championship team without giving them a run at the title," Drexler explained.
Drexler continued: "but they were so bad it was so broken, they had to do something and so I was contacted and so when I was contacted I was like hey Portland is they need to rebuild because they're trying to rebuild anyway, we don't have a center and I want to fight for a title because guess what, I'm healthy and can do all the things I had been doing the previous three or four seasons right."
He also went over how the trade happened: "so my last three years I wanted to fight for a title and so going to Houston made perfect sense I called Hakeem, I called the general manager, they were definitely interested I say well hey, let's make it happen and sure enough we all worked together and made it happen and looking back at it was the best move I ever made."
Clyde Drexler played 35 regular season games for the Rockets in his first year with the team and averaged 21.4 points, 7.0 rebounds and 4.4 assists in 37.1 minutes. He then helped them win their second straight NBA Championship by averaging 20.5 points, 7.0 rebounds and 5.0 assists in 38.6 minutes over 22 games.
Drexler would play three more years with the Rockets. Overall, he averaged 19.0 points, 6.1 rebounds, 5.4 assists and 1.9 steals in 36.7 minutes over 219 games with the Rockets across four years.
Leave a comment