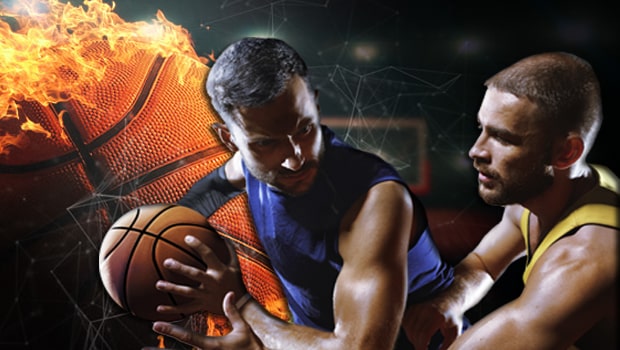 The basketball's most prestigious league, the NBA is on a constant move and changing its colors like a chameleon. It seems that the new coming of the "superteams" passed as quickly as it arrived and we're back to several contenders and the superstars more evenly dispersed around the league. Golden State Warriors took three championships is the past five years, with Cleveland Cavaliers managing one in between. Last season was already an indication of something different, when Toronto Raptors came out of nowhere and captured their first ever title in front of stunned Golden State Warriors fans.
The banner has now been raised in Toronto and we're in for some NBA action once again. It was an eventful off-season, which some big splashes in the free agent market and a couple of trades to shake the cobwebs from the rosters. While it might be more difficult to pick a favorite to win it this year, it's easy to see there are more contenders and challengers than ever.
GSW's superteam is done now with Kevin Durant changing to other side of the mainland USA and dressing in Brooklyn Nets jersey. Adding insult to injury is Kevin Thompson's injury, possibly keeping him out of contest for the whole season. There's still Steph Curry and Draymond Green, and coach Steve Kerr is known to get the best out of even mediocre players, but after winning for so long they now have a target on their back and are no longer favorites.
The west coast has nothing to be ashamed of though, as both LA teams are surefire contenders. Los Angeles Clippers is led by Kawhi Leonard, who almost single handedly carried the Raptors team to championship and is now paired with another superstar playmaker Paul George. Georg is out with shoulder injury to start the season, but should be a massive boost to Clippers in their fight for top spot in the west. Across the street, LeBron James and his Lakers might have something to say about that, as they went on and acquired Anthony Davis in their revamped roster, forgetting about the rebuild and entering to win-now mode in LeBron's 17th season.
Already in the western conference there's more competition than in a long time and it's not a sure bet to pick Golden State Warriors to head to the finals from the west. In addition to the LA teams, you can add in the mix at least Houston Rockets with James Harden and Russell Westbrook reunited, up-and-coming Denver Nuggets and even Utah Jazz – and that's only the western conference. In the east there's another bunch of hopefuls, starting from Giannis Antetokounpo's Milwaukee Bucks and young and hungry Philadelphia 76erse to Kevin Durant's & Kyrie Irving's new home Brooklyn Nets.
It's likely to be more entertaining than ever to see the regular season unfold, so don't forget Dafabet's 2019 NBA Giveaway to win big prizes by betting on the games. Dafabet also offers NBA Cashback, with 8.88% value to start with – every week!
NBA Outrights – Winner 2020
LA Clippers 4.25
LA Lakers 4.50
Milwaukee Bucks 6.50
Houston Rockets 8.00
Philadelphia 76ers 8.00
Golden State Warriors 13.00
Utah Jazz 17.00
Denver Nuggets 21.00
Boston Celtics 26.00
Brooklyn Nets 31.00
Leave a comment