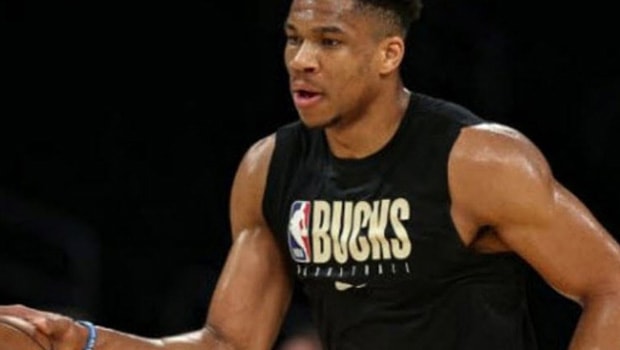 Giannis Antetokounmpo, the reigning back to back league MVP in the NBA, shocked the entire world by staying with Milwaukee Bucks this season instead of looking for greener pastures. Not only that, he signed a five-year contract extension with the organization as well and it includes lucrative clauses, conditions and terms.
In doing so, he broke the trend of moving to better franchises, which players like LeBron James and Michael Jordan had followed. The 26-year-old cites his desire to win a silverware for Milwaukee as the reason behind his decision to stay with them. Afterall, he has credited the organization numerous times before for helping him in becoming what he is today.
Antetokounmpo had inspired the Bucks to a 56-17 record last season. At one point, ot looked like it could be a 70-win campaign as well. Their campaign, though, ended in a disappointing 4-1 loss to the Miami Heat in the Eastern Conference semifinals.
BJ Armstrong, a three-time NBA champion with the Chicago Bulls, is of the opinion that a title still looks difficult for Milwaukee but they have definitely made themselves a contender by managing to hold on to Antetokounmpo.
"If you're looking at this roster now with how it's currently constructed, the answer in my opinion would be no," said Armstrong on Heatcheck.
"But if you're saying the following, if I have four years of this five-year extension that he signed guaranteed, with a fifth year with a player option, now we have the stability, we have the leadership and most importantly we have the most important piece we know is going to be here and now it is up to us and it is our job to put the best possible players around him and make a true run at this for the next five years."
Armstrong also went on to praise Antetokounmpo for the courage he showed to buck the trend of players moving to a better team in order to have a better shot at the Championship title.
"It is very difficult to win an NBA championship," added Armstrong. "We have seen the formula here recently of players joining other players to win in a short condensed amount of time.
"But the thing I admire most about Giannis is that this young man took on the responsibility and he bucked the trend. He said 'you know what, I'm going to do this, I'm going to take on the responsibility, I'm going to hold myself, the organisation accountable but more importantly I'm going to display leadership'."
Leave a comment