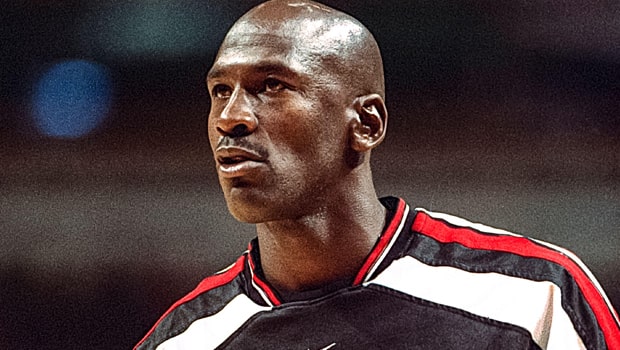 It's hard to believe that Michael Jordan was cut from high school team as a sophomore but it really happened. Just a few years later, North Carolina claimed the 1982 national championship after MJ made the game-winning jumper against Georgetown. This was the beginning of Jordan's legend. He then won six NBA championships in six trips to the NBA Finals, as well as eight scoring titles, five regular season MVP awards, six NBA Finals MVP awards, three NBA All-Star game MVPs and one Defensive Player of the Year award.
Michael Jordan established a record by making the NBA's All-Defensive First Team nine times and he was a 14-time NBA All-Star and a former NBA Rookie of the Year (1985). Jordan finished his career with 32,292 points, averaging 30.1 points in 1,072 games over 15 years (13 with the Bulls). He also had 6,672 total rebounds, 5,633 assists, 12,192 field goals and 5,633 steals.
MJ averaged 31.5 points, 6.3 rebounds and 5.4 assists in 930 games over 13 seasons with the Bulls and he was the star of their legendary teams in the 90s. He averaged 28.7 points, 5.8 rebounds and 3.5 assists in 38.8 minutes over 82 games to win the NBA MVP award in his final season with the Bulls in 1998.
In an interview with John Thompson carried out in 2003, NBA legend Michael Jordan explained the impact of statistics in the league on himself.
"Well that never drove me. I mean that stats only add up when you put forth effort, you don't worry about it. Good things happen to those people that work hard. If I see him and play for the stats, I would have never retired in 93, oh I still probably chasing Wilt Chamberlain's all-time or Kareem Abdul-Jabbar's all-time scoring lead. I mean that doesn't drive me, I mean sure it defines to some extent for people who don't know me or 20 years from now would never know who Michael Jordan really is but based on the stats he must have been pretty decent. You know those are only ways that I look at stats."
MJ was obsessed with winning:
"It's all about winning championships and winning. The stats that matter to me is games that we win and the rings that you collect."
Leave a comment