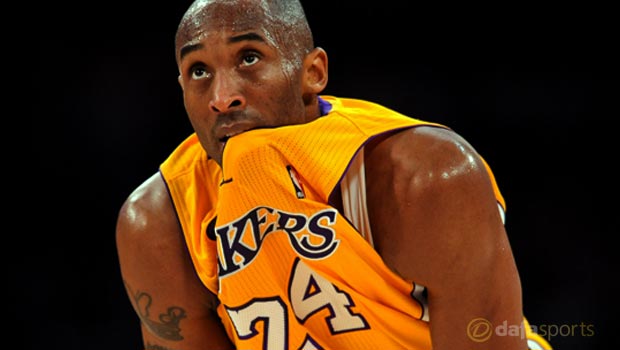 Los Angeles Lakers coach Byron Scott says he will set a limit on how many minutes-per-game Kobe Bryant can play and stick to it in the coming campaign.
Bryant missed the end of last season with a shoulder injury that required surgery but he returned to full practice earlier this week after nine months of rehabilitation.
There had been speculation the Lakers not use the 37-year-old shooting guard for more than 25 minutes-per-game next season and Scott has now confirmed he will set a limit for the veteran, although he didn't offer any suggestion as to what that limit may be.
"We've got to stick to the guns," Scott told the Orange County Register. "If we agree on a certain amount of time we're going to stick to it.
"I know Kobe's a competitor and he's going to play as many minutes as you want him to play. I'm also a competitor, so I want to win and I know having him on the court gives me the best opportunity to win."
Bryant had suggested the coming campaign will be his final season in the NBA but recently he has stated he is yet to make a decision on retirement.
The Lakers missed out on the playoffs last season and they will be desperate to join the post-season party if 2015-16 is Bryant's final campaign.
LA are 101.00 to win the NBA Championship outright, Washington Wizards are 34.00 and Toronto Raptors are 51.00.
Leave a comment