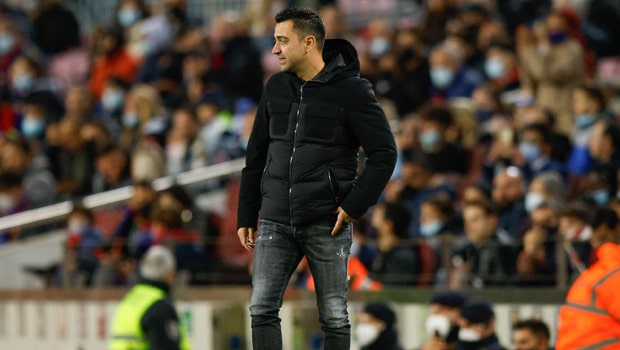 Bayern Munich's dominance on Wednesday, along with Benfica's win in Lisbon resulted in FC Barcelona falling out of the Champions League for the first time since 2003-2004. An absolute shock to many given that Barca have won the competition five times.
"Bayern dominated us," FC Barcelona's newest coach, Xavi, said. "We always want to dominate but it was the opposite here. We must demand more. We're Barca. This must be a point of inflection to change the dynamic and many more things."
Xavi replaced Ronald Koeman in November 2021.
"This is the Champions League, but this is also our reality," Xavi added. "It's the situation we're in. I'm angry. This is the reality and it pisses me off. We have to tackle it face on. There's nothing else for it. "A new era starts today. We start from zero. Our objective is the Champions League, not the Europa League but that is our reality now and we have to try and win it."
Barcelona will now in the Europe's second tier club competition, Europa League.
"Barca cannot cope with the intensity," Bayern Munich's Thomas Muller said after the 3-0 win this week. "Technically and tectically, they have it all. But at the highest level, they cannoy match the intensity of the game."
Muller, with 8 goals in seven matches, has more goals against FC Barcelona in Champions League history. He is now  the eighth player to score 50 Champions League goals or more, joining the likes of: Thierry Henry, Ruud van Nistelrooy, Karim Benzema, Raul, Robert Lewandowski, Lionel Messi, and Cristiano Ronaldo.
"6/6. Perfect group stage," Bayern Munich's Leroy Sane said via social media after the win.
This was Barca's first exit at the group stage since 2000-2001.
"We were very dominant today," Bayern Munich's manager Julian Nagelsmann said. "We faced a big-name opponent who actually needed to win but we never let them settle. As FC Bayern, it's our ambition to be one of favorites for the title. We want to win the Champions League. I'm curious to see who we will face next."
Nagelsmann decided to not sit any of the top players after the 3-2 win over Borussia Dortmund, explaining he wanted the strongest team possible going up against a Barcelona squad that would be playing with desperation.
Bayern Munich, first in their league, are main in Bundesliga action this weekend vs Mainz (11 December). Barcelona, seventh in La Liga, are back in league action this weekend vs Osasuna (12 December).
Leave a comment