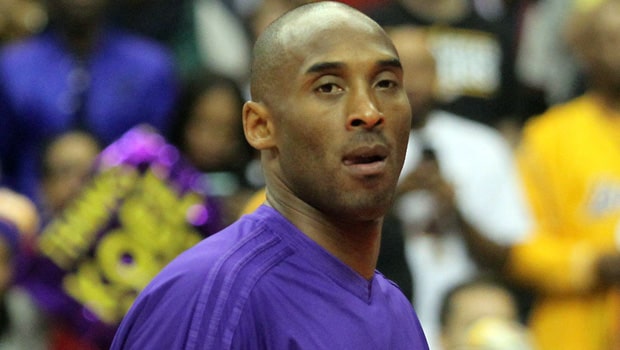 Kobe Bryant is possibly one of the greatest NBA players of all-time and the greatest Laker ever. Two jersey numbers in the rafters at the STAPLES Center prove it. Kobe was able to take over games in ways that not many players could.
His drive to win at any cost helped him succeed on and off the court. An 18-time NBA All-Star, five-time NBA champion and one-time NBA MVP, Kobe tragically passed away on January 26, 2020. Kobe's game was influenced by Michael Jordan, he never denied it. He averaged 25.0 points, 5.2 rebounds and 4.7 assists in 1,346 career games with the Lakers
Kobe worked like he had no talent, then he played like he believed he was the best player in the world. Prepare with humility; perform with confidence, that's one of the many lessons he taught us.
One day Kobe was asked What have you learned about yourself through these 20 years of being in the NBA? He said:
"What I've learned is to always keep going – ALWAYS. There have been times, particularly early in my career, where you just feel like this is the end. But what I've come to find out is that no matter what happens, the storm eventually ends, and when the storm does end, you want to make sure that you are ready. So I've really learned to put one foot in front of the other – good, bad, or indifferent – because eventually, that storm passes."
Adversity is a part of all our journeys. In life, you might lose a promotion at your job, your parents might be really sick or someone you love might not see you as more than a friend. If you're an athlete, injuries happen, you might lose a big game or your starting spot. You could have a rough practice, game, tournament, or even an entire season where nothing seems to go your way.
Storms will come… prepare yourself for them. Work hard and be a great teammate. Live, work and play with energy and enthusiasm. Then, when the storms come fight through them and just keep going. Just put one foot in front of the other and don't stop. Storms eventually end.
Leave a comment