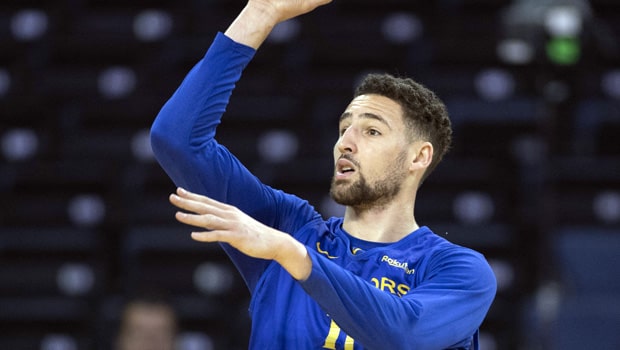 Golden State Warriors suffered a huge loss of 134-95 in the Game 5 of the Western Conference semifinals against the Memphis Grizzlies. However, the Dubs bounced back stronger than ever as they bested Grizzlies in Game 6 by 110-96 to take the series 4-2 and enter their first Western Conference finals since 2019.
Klay Thompson, who made a comeback this season after a long layoff due to injury, was the star of the show for GSW. Thompson top-scored with 30 points, shooting 11-22 from the field.
In fact, Thompson continued his love affair of scoring in Game 6 of the playoffs. The talisman has scored at least 25 points in the last seven Game 6s of the postseason.
"It's special," Thompson said. "I mean, everything we've been through the last few years, it's really an incredible opportunity."
Thompson scored eight threes and as many rebounds as he brought his best to the court. The linchpin was delighted after making it into the last four teams.
"It felt better," Thompson said. "Especially the perspective I've gained from the injuries I've had, to be able to compete at the highest level and be one of the final four teams, it's a feeling that's hard to describe."
Steph Curry also heaped praise on Klay Thompson for his fine performance and said he is a treat to the eyes when he gets going in front of the home crowd.
"From the first shot he hit, it was like this — it's what he's been looking forward to since he got hurt back in the 2019 Finals," Stephen Curry said. "It's a different joy. It's a different energy. When you see him getting off, especially in front of our home crowd, it's just fun to watch."
On the other hand, Draymond Green rated Thompson as one of the toughest and most competitive players with whom he has shared the court.
"I tell y'all all the time, [Thompson is] one of the toughest guys and most competitive guys I've ever played with — no, probably the toughest and most competitive player I've ever played with," Green said. "And it showed up tonight. You knew right away he was coming out fire."
GSW will either face Phoenix Suns or Dallas Mavericks in the Western Conference finals.
Leave a comment