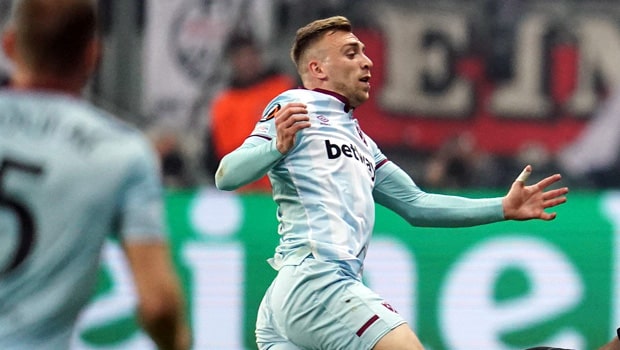 Manchester City may be at the top of the table and close to the Premier League title, but they were dragged back by West Ham United, who gave Liverpool a slim chance at overtaking Pep Guardiola's side with a round of game left.
Jarred Bowen had a spectacular first half where he scored twice, first in the 24th minute when he rounded the City goalkeeper Ederson before slotting home.
He made it 2-0 for the Hammers, who are seeking a second consecutive appearance at the UEFA Europa League in the 45th minute of the game.
City pulled one back almost immediately after the break, with Jack Grealish scoring five minutes after the break. Parity was restored when Coufal scored an own goal in the 69th minute of the game.
Riyadh Mahrez should have won it for Manchester City in the final ten minutes of the game but he missed a penalty that was saved by Lukasz Fabianksi.
The draw puts Manchester City at 90 points, four more than Liverpool, who have two games in hand.
The Reds played in the FA Cup Final on Saturday, beating Chelsea on penalties at Wembley Stadium, giving them a cup double with the Premier League and UEFA Champions League final within reach.
With 86 points, Liverpool will play Southampton on Tuesday and Wolves on the final day while City plays Aston Villa at Etihad.
Meanwhile, Tottenham beat Burnley 1-0 in Sunday's first fixture, while Aston Villa and Crystal Palace played a 1-1 draw.
Although Joao Pedro gave Watford an early minute lead in the fifth minute before James Maddison and Jamie Vardy scored in the first half.
Harvey Barnes scored a brace in the second half, while Jamie Vardy scored once to make it a 5-1 victory.
Wolves and Norwich played a 1-1 draw while Leeds and Brighton put out the same scoreline.
Leave a comment