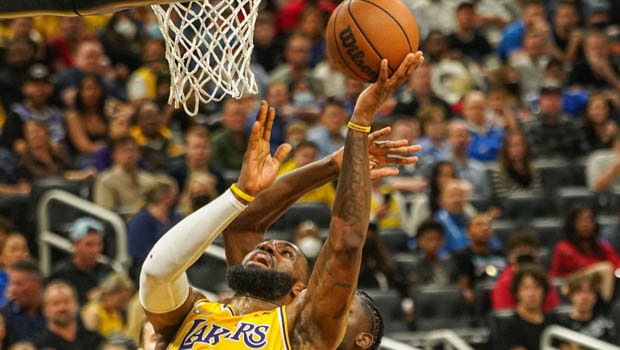 Former LA Lakers talisman Shaquille O'Neal reckons if the team decides to trade LeBron James, they will never win again. There have been trade rumors doing the rounds regarding LeBron James till the end of the season and it will be interesting to note how things will pan out.
James is currently in the first of two-year contract with the LA Lakers. The linchpin had signed an $85 million contract with the Lakers and he won't be a free agent until the 2023-24 season.
James had recently stated that doors are not closed on his return to Cleveland Cavaliers. However, King James also said that he would want to stay at LA Lakers as long as it is possible for him.
Meanwhile, LeBron James has been a lone warrior for the LA Lakers in the ongoing season despite their horrid run. Lakers have a poor 27-33 record and they have failed to come up with collective efforts. O'Neal said that James will take the team to championships if he is given the right team by the management.
Shaquille O'Neal said while talking to CNBC, "If you trade LeBron, you'll never win again, so you have to, you know, make a decision. If you put LeBron around the right guys, he's definitely gonna win, so I think whoever put that team together needs to step up and try and fix it."
Lakers suffered another big loss as they were obliterated by New Orleans Pelicans by 123-95 on Sunday night. In fact, the Lakers have managed only two wins in their last 10 matches. The team still has 22 matches left in the regular season and O'Neal believes the team can turn the tables.
"Maybe you know guys can try to salvage the season by just saying, "Hey, we've got 20 games left, let's just play hard, play hard every game and see where we can take it", but I've been booed before, it's not a good feeling so hopefully they will pick it up."
Lakers will next face Dallas Mavericks on Tuesday night and they will look to bounce back stronger.
Leave a comment