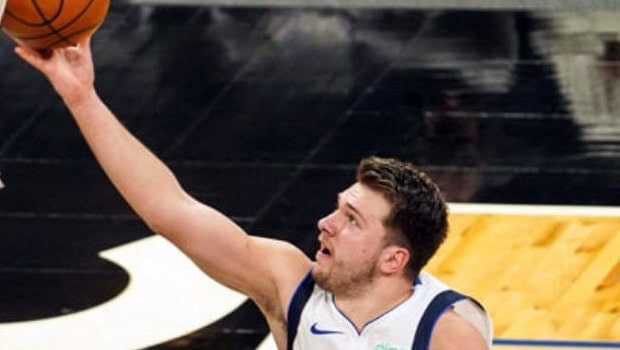 Dallas Mavericks were able to stay afloat in the Western Conference finals against Golden State Warriors as they won the do-or-die match by 119-109 on Tuesday at the American Airlines Center in Dallas. The Mavs were trailing by 3-0 and they have now avoided a clean sweep in the WC Finals.
Luka Doncic was once again the star of the show for the Mavericks as the talisman scored 30 points on 10-26 shooting. Doncic said they still believe they can win the series and make a comeback for the ages after winning the must-win game.
If Mavs go on to win the series, they will become the first team in the NBA history to bounce back after going down 0-3. Doncic believes it is possible and he isn't ready to throw in the towel.
"I mean, I still believe we can win, you know," Doncic said. "Swept or not swept, in the end, if you lose, you lose. Don't matter how many we win. We have to go game by game. We're going to believe until the end."
In fact, Dallas Mavericks had stunned the Phoenix Suns despite going down 2-0 in the Western Conference semifinals. Mavs were also trailing by 3-2 at one stage but won the last two games to make it to the WC Finals.
"I just want to win the game and that's it," Doncic said. "We got more to do, you know. This is nothing. We got three more."
On the other hand, Golden State Warriors head coach Steve Kerr reckons his team was not at their best defensively and it led to their downfall.
"We weren't alert tonight defensively," said Kerr, whose team has failed in its first closeout attempt in all three series this postseason. "We weren't sharp. And I thought we let them kind of get into a groove, and once a team like that gets into a 3-point groove, it's tough to get them out of it."
The fifth game of the series will be played on Thursday night.
Leave a comment