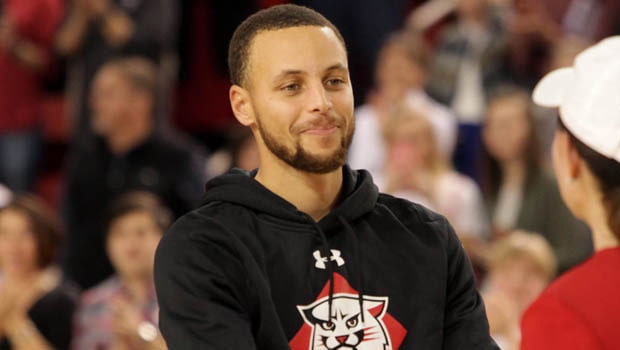 Golden State Warriors linchpin Stephen Curry feels the current stretch is the best basketball that they have played in the last couple of years. The Dubs have a 3-0 lead in the Western Conference finals against Dallas Mavericks and they are one win away from making it to the NBA finals.
GSW has come up with a collective effort and all the players have played a key role in the success of the team. The likes of Steph Curry, Klay Thompson, Draymond Green, Jordan Poole, and Andrew Wiggins have been fantastic throughout the season for the side.
"For sure," Curry said on Monday when asked if this is the best this team has played so far. "Because it is obviously magnified by the moment. You can look at other stretches where we probably played better offensively and better defensively in spurts. But to put it all together and for it to lead to wins at this stage, that is really all that matters."
In fact, GSW had gotten off to a fine start as they had won 18 of their first 20 matches. They had a 41-13 record at one stage but injuries did hamper their progress in the regular season. However, they have been at their lethal best in the playoffs.
Meanwhile, GSW had lost Game 4 of the first round of the post-season by 126-121 against the Denver Nuggets. Furthermore, they suffered an ignominious loss of 134-95 against the Memphis Grizzlies in Game 5 of the WC Semifinals. Curry added they will look to learn from their mistakes.
"In Denver, we played sloppy in the first half," Curry said. "We were just kind of all over the place and gave them life, on top of them playing well. And that allowed their home crowd to get into it.
"In Memphis, we were outmatched, outgameplanned from the start, and didn't respond well until Game 6. Take those lessons and understand that feeling it is extremely hard to close out any team, especially on the road, you got to bring it."
The fourth game of the series will be played on Tuesday night.
Leave a comment