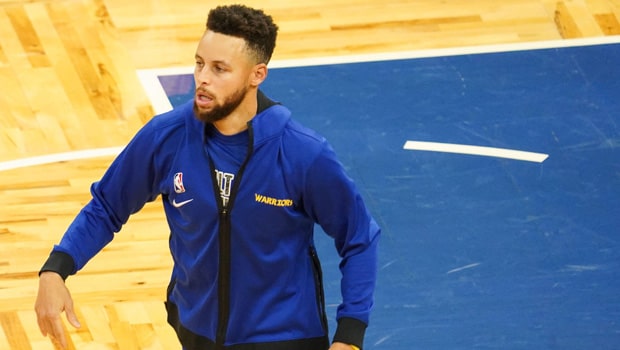 Golden State Warriors talisman Stephen Curry is one of the most consistent players in the NBA. Curry keeps coming up with great performances, which leaves his fans in awe. The linchpin is regarded as one of the best shooters of the game and has always played a key role in the success of his team.
Curry has made a dream start to the ongoing season of NBA as he has been in prolific form for GSW. The 33-year old has top-scored for his team in 10 out of the 17 matches they have played in the season.
Golden State Warriors have a 15-2 record in the season and they are currently at the top of the standings in the Western Conference. Thus, Curry has played a key role in his team's success and has played like an MVP.
Former LA Lakers legend Shaquille O'Neal heaped praise on Curry for his consistent performances and revealed why he is one of his favorite players in the league.
Shaq said: "The reason why Steph is my favorite player is that I have never seen anybody do it as he does. A lot of people think I am a hater or whatever, but it's not that I'm a hater. It's just that I have seen real greatness. If you are not equal or above that, you get no props from me. Steph Curry, I've never seen it."
He continued, saying, "I would actually go pay to see him. And the more I hate on him, the more he shuts me up."
Curry would want to take Golden State Warriors to another championship and the team has started their season on the right track as they are ticking the right boxes as a unit. Curry would want to continue his sublime form and he is going to hold the key for his team.
GSW will next face the Philadelphia 76ers on Wednesday.
Leave a comment