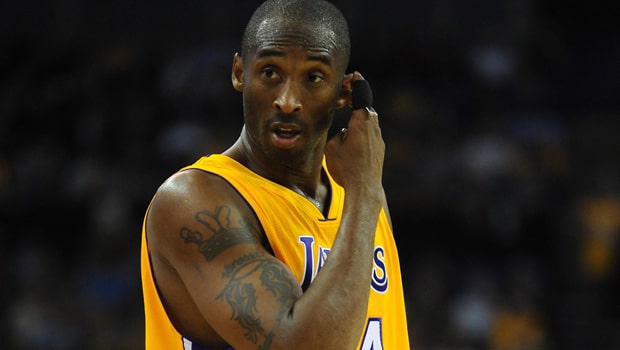 Kobe Bryant is possibly one of the greatest NBA players of all-time and the greatest Laker ever. Two jersey numbers in the rafters at the STAPLES Center prove it. Kobe was able to take over games in ways that not many players could.
His drive to win at any cost helped him succeed on and off the court. An 18-time NBA All-Star, five-time NBA champion and one-time NBA MVP, Kobe tragically passed away on January 26, 2020.
Eduardo Solano, from FOX Sports Radio 1340 AM Hopewell and AccuScore, wrote this about Kobe Bryant recently: "I've always been a Chicago Bulls fan but I followed Kobe Bryant's entire career! Kobe is one of my favorite athletes of all-time and I still can't process that he is gone."
John Celestand was Kobe's teammate for just 16 games in the 1999-2000 season but he was inspired by his work ethic. Celestand was a rookie from Villanova when he joined the Lakers and he played just one year in the NBA, averaging 2.3 points and 1.3 assists in 11.6 minutes over 16 games. He went over why Kobe was already the best player in the league by the 99-00 season. Back then, Bryant was 21 years old and it was his fourth year in the NBA:
"The first time I began to understand why [Kobe] was the best was in the preseason. In a game against the Wizards, Kobe broke the wrist on his shooting hand. He was always the first person to practice every day, arriving at least an hour and a half early. This would infuriate me because I wanted to be the first person to practice, just as I had always been at Villanova and Piscataway High in New Jersey. To add insult to injury, I lived only 10 minutes from the practice facility — while Kobe was at least 35 minutes away. 
I am ashamed to say that I was excited the day after his injury because I knew that there was no way that No. 8 would be the first to practice, if he would even be there at all. As I walked through the training room, I became stricken with fear when I heard a ball bouncing. No, no, it couldn't be! Yes it could. Kobe was already in a full sweat with a cast on his right arm and dribbling and shooting with his left."
Leave a comment