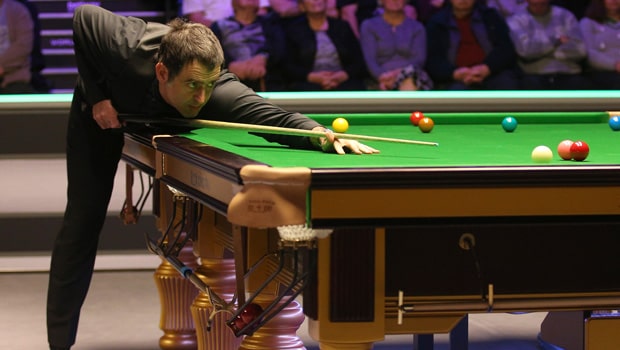 Ronnie O'Sullivan put on a spectacle in his 6-1 thrashing of Jack Lisowski in the last-eight of the 2021 edition of the Players Championship in Milton Keynes. The world number two was firing on all cylinders, racking up two centuries in the build up to that huge win.
The six-time world champion is now poised to lock horns with Barry Hawkins in a potential clash of the titan semi-final showdown. O'Sullivan piled up breaks of 63, 79, 124, 93, 125 and 59 and missed out only two pots in all seven frames of his encounter with Lisowski. The Rocket who lost to Jordan Brown only last week in the Welsh Open final seems to be in the form of his life and has now emerged the favorite for the championship.
Ronnie started on the front foot, surging ahead with a beak of 63. His lead was then doubled only minutes after, in spite of his early miss on a red to the centre pocket. His weary opponent could only make nine. The Rocket on the other hand was unwilling to take any chances and extended his lead to a two-frame lead.
Lisowski slipped once again and Ronnie quickly made it 3-0 with an emphatic clearance of 124. Minutes to the half-time interval, he hit his fourth frame win.
With many, that break would quell their appetite. But the unrelenting Ronnie soldiered on, recording his second century of the night, a massive 125.
His opponent soon got on board, albeit very late against a six-time world champion, recording one frame win. As expected, that win did nothing to salvage the game. O'Sullivan recorded a win in the seventh frame off the back of a break of 59 to seal an emphatic victory.
Hawkins will be scratching his head at the thought of playing the six-time world champion and veteran while in his red-hot form. However, he will take solace in the fact that O'Sullivan has been axed in the recent past by the most unexpected persons. Perhaps, the underdog here, Hawkins, would run away with the win, who knows?
Leave a comment