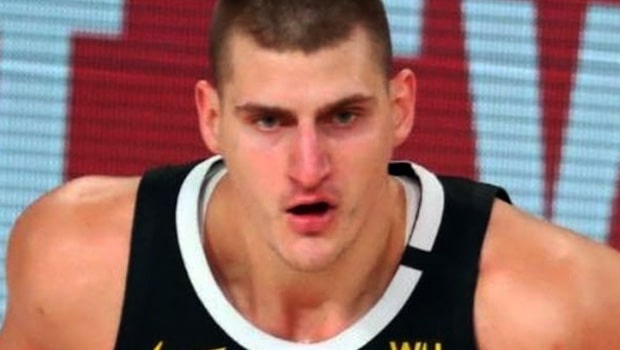 Denver Nuggets talisman Nikola Jokic has been officially named as the NBA MVP, the league announced on Thursday. Jokic had an amazing season for the Nuggets as he was averaging 27.1 points and 13.8 rebounds per game. Furthermore, he was scoring 7.9 assists, which is the eighth-best in the league.
However, despite his brilliant performances, Denver Nuggets were knocked out of the tournament as they were beaten in the first round of the postseason by Golden State Warriors by 4-1.
Moreover, Jokic wrote his name in the annals of the NBA as he became the first player in NBA history with 2,000 points, 1,000 rebounds, and 500 assists in a season.
"I don't know what else you can say about Nikola at this point," Nuggets coach Michael Malone said in a statement. "He's consistently improved his game, he's consistently proven people wrong when they doubt him and he's consistently the best player on the floor night in and night out."
Giannis Antetokounmpo and Joel Embiid were the two runners-up for the MVP award. Jokic also joined Antetokounmpo (2019, 2020) as the only second player to win back-to-back MVPs.
Jokic was on cloud nine after he was named the league's MVP for the second time on the bounce.
"It was a real emotional moment for me," Jokic said in an interview on the TNT broadcast. "Amazing."
"Probably when I'm old, fat, and grumpy, hopefully, I'm going to remember and I'm going tell my kids, 'Back in the days, I was really good playing basketball,'" Jokic said.
The Serbian is now expected to earn $254 million over the next five seasons starting from 2023-23 edition. Jokic has shown young kids that they can dream big.
"If it's not me, who is it?" Jokic said when asked if he considered himself the longest of long shots. "There's no way that I would come to the NBA and play basketball from this city and from this stable, basically. Now, I'm playing basketball in the best league in the world and playing at a high level."
Leave a comment