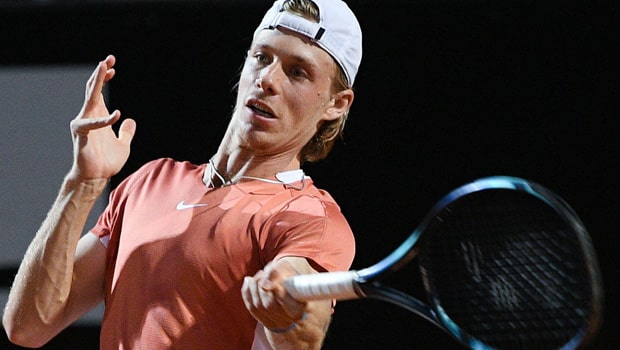 Canada's Denis Shapovalov defeated Rafael Nadal in the Round of 16 by 1-6, 7-5, 6-2 to advance to the quarterfinal of the Italian Open. The Candian was able to avenge the third-round loss of the previous edition and also his quarterfinal loss against the veteran in the Australian Open.
Nadal admitted that he has been struggling with his injury but at the same time he didn't want to take the credit away from Shapovalov. The 35-year-old will now enter the Roland Garros without any clay title for the first time since 2004.
"I am living with an injury. My day by day is difficult," Nadal said post-match. "I am trying hard but of course, it's difficult to accept the situation at times. A lot of days I can't practice the proper way.
"Today it started halfway through the second set and it was unplayable for me. I don't want to take away credit from Denis that he deserves… Today is for him."
He later added: "I started playing the match much better… so I feel sad about that. A lot of positive things but when this happens the rest of the positive things disappear. It's time to accept the situation and fight."
On the other hand, Shapovalov was delighted to turn the tables after he lost the first set against Nadal by 1-6. However, Nadal struggled to get going physically, which is a cause of concern for him.
"I was just trying to change something," Shapovalov said of that crucial phase. "He was completely outplaying me at the beginning of the match. Obviously the first set, the beginning of the second, I was just hanging in there. Definitely really happy to turn it around."
Shapovalov revealed he has always looked up to Nadal as his idol and he is hopeful the Spaniard will be fully fit for the Roland Garros, which will begin on May 22.
"Obviously I'm a huge fan of his, growing up," Shapovalov said of the Spaniard. "I watched him play so many times. Growing up, I wanted to play and behave like him. So I definitely super look up to him and hopefully he's fit for [Roland Garros]."
Shapovalov will face Casper Ruud in the quarterfinal.
Leave a comment