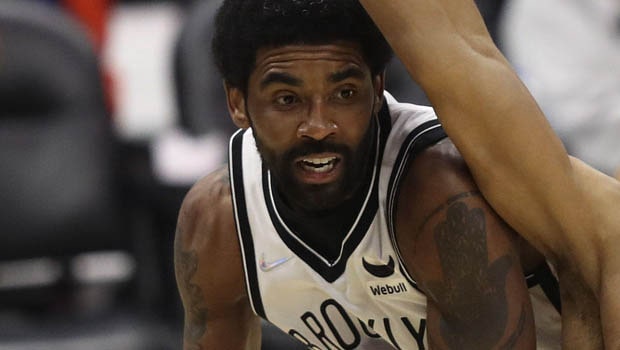 Brooklyn Nets talisman Kyrie Irving came up with the best season performance as he dropped 38 points against defending champions Milwaukee Bucks on Saturday. In fact, the Nets were missing the services of some of their key players but Irving came up with a fine performance. Seth Curry also scored 19 points for the Nets.
Meanwhile, Irving has missed out in home matches of Brooklyn Nets at Barclays Center because he is unvaccinated. However, there is a good possibility that New York City might end the vaccination mandate, which will allow Irving to play at his home court. Thus, he sees light at the end of the tunnel and would want to contribute in all of the matches.
"I'm glad that things are kind of settling down and there's light at the end of the tunnel here," Irving said. "Hopefully, I can get back on that home floor playing in the Barclays and now we can finally have that conversation that you've been dying to have just about turning the page and moving forward beyond this.
"But as I said, I'm not the only one. I feel for everybody that's either in my boat or a similar boat or has dealt with some type of trauma from this. And just wishing everybody well-wishes, always."
New York City mayor Eric Adams had earlier said that he can't wait to lift the vaccination restrictions in the city just like other cities in the country.
"I'm following it as much as you guys are," Irving said. "So just remaining patient and just seeing where things end up in this next week or so, next two weeks, I'm not too sure, but I know as much as you do. And I want to say this — is that I'm very appreciative of all those that are pushing behind the scenes to make our world a better place.
"And with everything calming down with the COVID cases, the most important thing for me was just making sure everyone's OK. I've been on record saying this that it's not about me, that I don't want to feel like it's all on me, but the circumstances this year have not been ideal."
Brooklyn Nets have a 32-29 record and Irving will aim to continue his good form. Thus, the Nets are currently in the eighth position in the Eastern Conference standings. Brooklyn Nets will next face Toronto Raptors on Monday.
Leave a comment