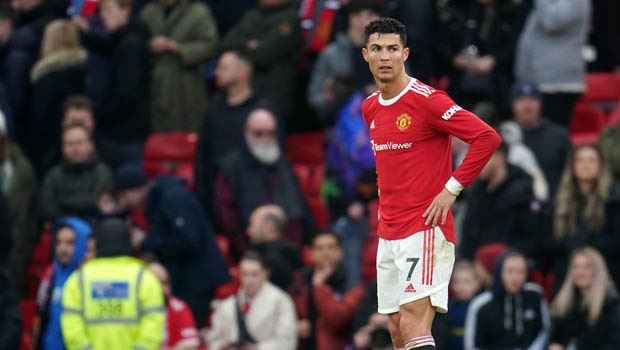 Former striker Danny Webber has put his weight behind Cristiano Ronaldo to make a solid comeback. Ronaldo has been in a poor run of form as he has managed only one goal in the last 10 matches across competitions for Manchester United. The talisman had last scored against Brighton in his team's 2-0 win.
Webber feels the other Manchester United players need to step up their game as Ronaldo is struggling to find the back of the net. In fact, Ronaldo has had a stellar career and he is well known for his goal-scoring abilities. Thus, he has hardly had a barren run like this throughout his whole career but Webber feels it happens sometimes.
Danny Webber said on MUTV, "Sometimes it goes like that as a forward, you have those periods. He's barely had any throughout his whole career, but it happens. There's strikers for years at every club who'll go through a drought, but your teammates need to get you through it."
Webber added: "And that's when other people need to score goals. We need to score from set-pieces, from wide, from midfield, so that you're helping out your teammate. He's out there at the moment feeling the pressure at the moment because he takes that pressure on his shoulders. He's frustrated every time it doesn't go in; you can see his body language."
In fact, Cristiano Ronaldo had gone without scoring a goal for six matches back in 2009. Ronaldo's frustration is also palpable in recent matches as he has always set high benchmarks for himself.
Meanwhile, Manchester United was held to a 0-0 draw against Watford on Saturday at Old Trafford. The Red Devils dominated the possession with 68% but could only take three shots on target.
Manchester United will next face table-toppers Manchester City on 6th March at the City of Manchester Stadium.
Leave a comment