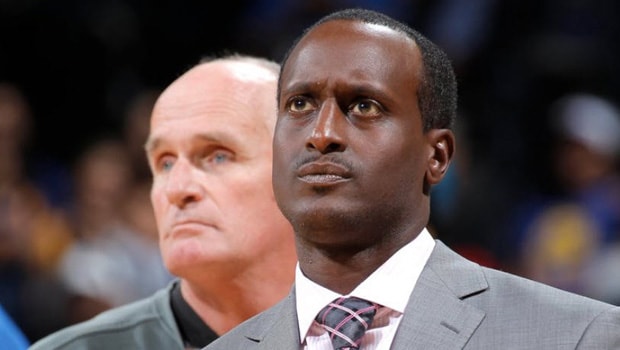 The Suns recently traded for Chris Paul, who will have Devin Booker and Deandre Ayton as his teammates. FOX Sports color commentator Brevin Knight talked about it with Brandon 'Scoop B' Robinson at the Heavy Live With Scoop B Show:
"It's a definite level up," Knight said. "And it scares me very much and the fact is when you are a team like the Grizzlies and you hang around that kind of 6th through 8th… 6th through 10th. Your team is 6th through 10th at this point and continuing to grow. When the teams are 9, 10,11 and 12 start to get better, then you start to worry. The one thing that I feel confident in is that this Grizzlies team; they were also able to get better with the addition that they had; they re-signed De'Anthony Melton but, then they have such a young nucleus that they are depending on, they'll be a year older.
So, the other teams got better, but this Grizzlies team got better and the one thing that'll happen now is that you just have full battles throughout the Western Conference as you go. There… the stops of going somewhere and like thinking, 'Okay. Tonight you may have a chance…' if you don't step on the floor already – that's what Chris Paul brings to the Phoenix Suns. You will not walk outta there with a victory as easy as it could've been in the past.
And so, because of his influence and because of Monty Williams influence and then also getting Jae Crowder; the toughness side of the Phoenix Suns; now you couple that with the skilled players that they have, and that sort of puts them in a different realm and I think that's what those two vets can do for them."
The Suns went 8-0 in the seeding games in Orlando the bubble over the summer and they can reach the next level by pairing their star guard Devin Booker and center Deandre Ayton with Paul. CP3 was pretty much tossed by the Rockets but he embraced the opportunity to help the Thunder develop their young players while being productive.
Paul shot 48.9 percent from the field (the third-best mark of his career) and 36.5 percent from beyond the arc. He also thrived as the primary ball-handler, leading the Thunder in assists. The veteran point guard also contributed at the other end of the court with a Thunder-best 1.6 steals.
Leave a comment