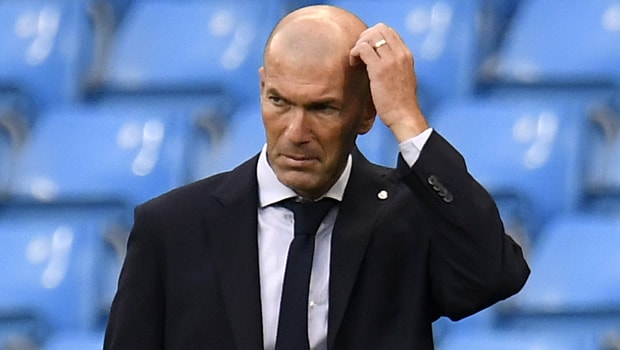 Real Madrid manager Zinedine Zidane has stated that he won't resign from his post as the club manager after another disappointing loss in the UEFA Champions League to Shakhtar Donetsk in Ukraine.
Real Madrid had already lost in the first leg of the tie in October in a 3-2 loss in Spain, but the La Liga Champions managed to win against Inter Milan twice and a draw against Monchengladbach.
On Tuesday evening, the game saw Real in dominance for the first half but failed to cap it with a goal.
They were made to pay for poor finishing as the hosts took the lead early in the second half through the Brazilian forward Dentinho.
With 8 minutes left on the clock, Manor Solomon doubled and secured the win for the Ukrainians to make it the second win over the record UEFA Champions League Winners.
With the result, Real Madrid is now third in their UEFA Champions League group with 7 points. Shakthar Donetsk is now in second with the same number of points making their final game against Borussia Monchengladbach a must-win.
However, with a poor run in the La Liga also, head coach of the team Zinedine Zidane has said he won't tremble under pressure as he won't resign from his duty post.
"I am not going to resign. We have had difficult moments. It is a bad run in terms of results. It is our reality, but we must continue. We know that today was a final and we prepared it very well. We had a great first half, but we were not able to score a goal. There is a game left and we have to win it.I have strength and I will give it my all as I always do, just like the players. In the league we did not deserve to win the other day but today we do. You have to raise your head and think about the next game." Zidane said.
Leave a comment