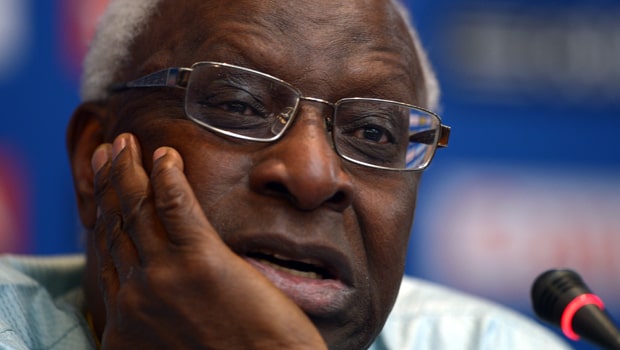 The International Association of Athletics Federation (IAAF) issued lifetime ban to Lamine Diack's former legal adviser Habib Cisse on Monday over alleged corruption offenses. The ruling stated that former lawyer has been banned from involvement in any athletics related event for life, and fined him a total of $25,000.
Cisse was found guilty over covering up sanctions against Russian doping violations committed by Lilya Shobukhova and other alleged athletes from the same nationality, in return for money.
In 2016, the former lawyer was accused by the independent investigator Dick Pound on the involvement with clique, who was run by Lamine Diack and was intended to cover up organized doping in sport.
In addition, IAAF Ethics committee found out that IAAF and ARAF (All Russians Athletic Federation) officials extorted money to Shobukhova to cover up the alleged doping offense.
In an IAAF's document stated that Diack and Melkinov (IAAF officials) engineered an agreement stating that if Shobukhova and her husband Igor Shobukhov paid 450,000 euros, her name would be removed from the lists of athletes with suspicious ABP profiles.
The 86-year-old Lamine Diack handed over the IAAF presidency to Britain's Sebastian Coe, while he will stand trial in France alongside his son Papa Massata Diack against corruption and money laundering charges, reliable sources had revealed in June. While undergoing trial, Diack had allegedly managed to divert the cases of Russian doping incidents to Cisse, who was at that time serving as the Senegalese's personal lawyer.
In a statement posted on IAAF's official website, the decision to ban the 41-year old Cisse was effective and will come into force on the 9th of September.
The statement also revealed that the athletics world governing body has decided against publishing the full reasons behind its decision to ban Cisse until legal proceedings and police investigation he and others have been concluded.
Cisse will face trial on similar charges with Former IAAF treasurer and ex-President of the Russia Athletics Federation Valentin Balakhnichev, Russia's former national middle-distance coach Alexei Melnikov and Gabriel Dolle, IAAF's former anti-doping chief.
Leave a comment