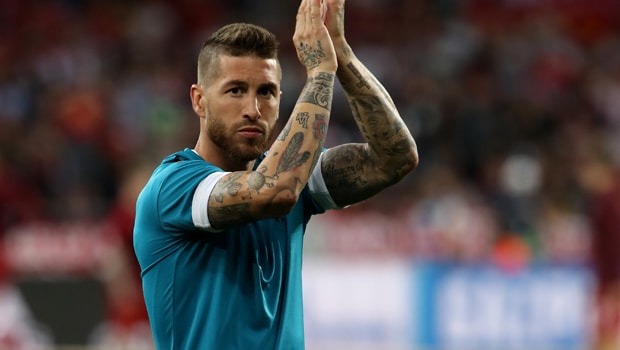 Sergio Ramos says Spain are focused on winning the World Cup, despite a dramatic late change of manager.
Head coach Julen Lopetegui was sacked this for agreeing to become the next Real Madrid boss, with Spain great Fernando Hierro quickly installed to take charge of the team in Russia.
Ramos insists there are 'no cracks' in the Spanish camp despite the drama, while suggesting their game plan won't be altered.
"There are no cracks. We are all individuals and we all think differently, but the collective idea is the same. We are here to go for the World Cup," he said.
"The reality is that we will change little, we don't have time.
We have clear ideas and we are not going to change our concept of how to play football one jot."
The 2010 winners open their World Cup against Iberian neighbours and reigning European champions Portugal in Sochi on Friday evening.
Ramos concedes it has been a challenging time, especially for him as a Madrid player, but he says a united front is needed now.
"We need to move on as soon as possible. These have not been pleasant times at all," he said.
"For me, personally, it was a more delicate moment but I can assure you that these problems provide an opportunity to grow.
"Julen has been part of all the preparations for this World Cup. (But) Spain needs to come before any individual. As soon as possible, let's move on from this and focus on the World Cup. That is better for everyone."
Spain are 2.10 to start with a win against Portugal, who are 3.80 for the Group B tussle with the draw 3.30.
Leave a comment