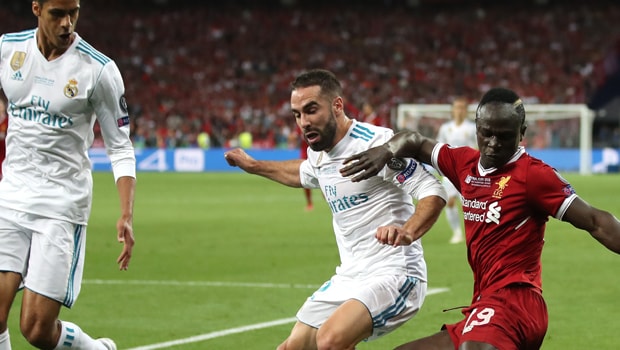 Dani Carvajal isn't denying Spain have been a disappointment so far at World Cup 2018 but feels they'll be "very strong" if they iron out some defensive woes.
The Real Madrid defender has also backed interim boss Fernando Hierro as the right man to lead Spain, insisting the players are right behind him.
Hierro, a last-minute replacement after Julen Lopetegui was sacked, had his capacity for coaching called into question by former Real Madrid manager Bernd Schuster this week following a 2-2 draw against Morocco.
Spain have drawn with Portugal and Morocco and squeezed past Iran to take top spot in Group B with five points, ensuring they face hosts Russia in the last 16 on Sunday, with Carvajal right behind his manager.
"I think he is more than capable so I have to disagree with Schuster's words," Carvajal said.
"In the end we are the ones who see him every day and we believe he is qualified to lead the national team. He is a great coach and we'll stand by him until death."
The criticism has been free-flowing in the direction of the 2010 World Cup winners after they failed to build on a bright start in the 3-3 draw with Iberian neighbours Portugal, but Carvajal insists the players themselves are fully aware where the improvements must come from.
"It's obvious we need to take a look at ourselves, we all have to give a little more," he said.
"We've received a lot of criticism but what counts is that we haven't lost a game for two years and we won our group.
Few teams have done that. No-one is saying that the play (at the finals) has been good, and neither are we. I think if we iron out those errors at the back we'll be very strong."
Spain are 1.60 to defeat Russia and are currently 5.00 second-favourites to win the World Cup.
Leave a comment