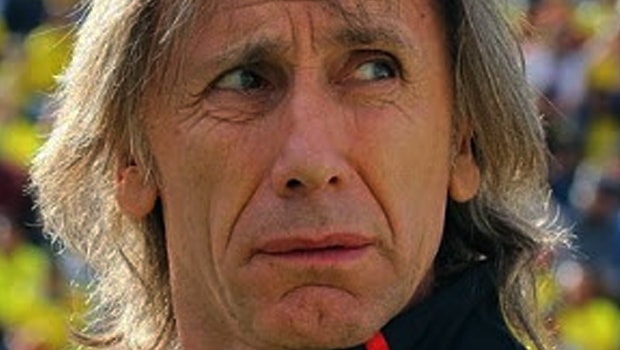 Peru coach Ricardo Gareca has hailed his team's efforts at the World Cup in Russia, despite an early exit following their 1-0 loss to France in Group C.
It means back-to-back defeats for a Peruvian side that had played admirably well against first Denmark, and then France.
They were let down by their finishing in front of goal however, with Gareca revealing his one regret to be that they could not reward the army of Peruvian supporters that backed them so passionately.
Despite being eliminated, the coach wants one final push in the remaining game against Australia to reward the supporters.
"The public were incredible and that is what really hurts, that we were unable to pay back this fervour, which the team awoke, and this multitude of people who followed us," the Argentine told reporters.
"I said before the tournament that everyone would be surprised with their passion, and their love for the team. We will do the impossible to try and give them a goal or a win to celebrate in our final match (against Australia)."
Entertaining and ambitious in both their games, Peru were betrayed by their finishing.
Christian Cueva missed from the penalty spot in Saturday's loss to Denmark with the games scoreless, while they spurned a one-on-one with French stopper Hugo Lloris before Kylian Mbappe scored the only goal on Thursday.
"We had control of a lot of the game and we had our chances but we couldn't turn them into goals," said Gareca.
"We tried from all sides…we had a one-on-one, a shot from distance…we tried by every means. In two games, we created more than 10 goal chances, which in World Cup is a good number.
"Obviously, we hoped it would turn out differently but, in general terms, the team gave everything they had on the pitch in both games."
Peru are 2.63 to defeat Australia in Tuesday's Group C finale, with the Socceroos 2.80 to get the win that could send to the last 16, should France defeat Denmark.
Leave a comment