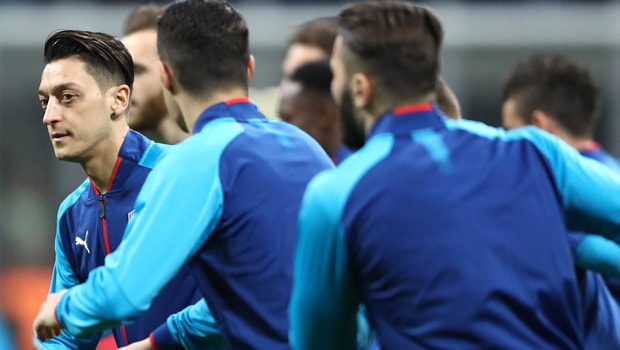 Mesut Ozil claims he quit international football with Germany because he no longer feels wanted after recent events of "racism and disrespect."
The 29-year-old midfielder has been a huge part of Die Mannschaft since making his debut in a friendly match against Norway on February 11, 2009.
Ozil has been named Germany's player of the year five times since 2011 and scored 23 goals in 92 appearances as he also helped Joachim Low's side win the 2014 World Cup in Brazil.
However, things turned sour this summer when the third-generation Turkish-German, who was born in Gelsenkirchen, was criticised after being photographed with Turkish president Recep Tayyip Erdogan at a London event in May.
A disappointing World Cup in Russia followed as the reigning champions crashed out when finishing bottom of Group F, having suffered defeats against Mexico and South Korea.
And Ozil claims the fall-out from that has left him with no option but to turn his back on international football.
"I am German when we win, but I am an immigrant when we lose," Ozil said.
He added: "It is with a heavy heart and after much consideration that because of recent events, I will no longer be playing for Germany at international level while I have this feeling of racism and disrespect.
"I used to wear the German shirt with such pride and excitement, but now I don't. I feel unwanted and think that what I have achieved since my international debut in 2009 has been forgotten."
Germany must recover from their poor World Cup without Ozil in the upcoming UEFA Nations League, which they are 17/4 to win, while they are 5/1 to win Euro 2020.
Leave a comment