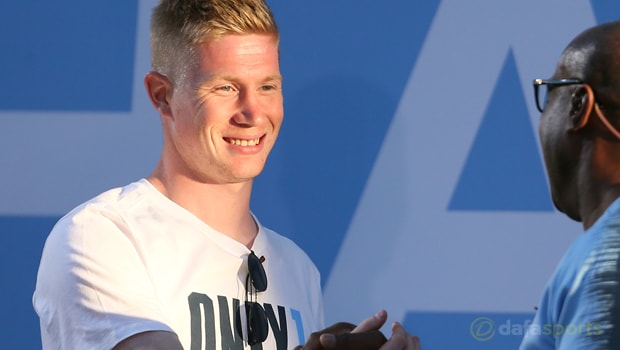 Belgium midfielder Kevin De Bruyne is adamant the current squad are good enough to battle on without Vincent Kompany at this summer's World Cup in Russia.
The Manchester City skipper is currently struggling with a groin injury, but coach Roberto Martinez decided to take a risk and pick him in his 23-man squad.
FIFA rules state that an injured player can be replaced 24 hours before their first game against Panama and Martinez was willing to take a gamble.
Kompany would usually line up at the heart of Belgium's defence but De Bruyne insists the current squad can survive without their talisman.
He told reporters: "He will be fine, maybe not for the first few games if possible but I don't know how he is going to react to the treatment and how he will progress.
"Hopefully he will be fit as soon as possible but we don't have to take the risk. We should be able to get through the group with the team we have. But obviously if he is fit, it will help us."
Belgium keeper Thibaut Courtois has echoed De Bruyne's comments but hopes Kompany will eventually join up with the squad.
He added: "Vincent is a great player but unfortunately for him throughout the last year he has been struggling with some injuries and as a team we always hope he will be fit to play.
"But we also have good players who can step in for him but Vincent is a leader, he has showed that at City, shows that here in Belgium as well so we hope he can come with us."
As well as Panama, Belgium will play Tunisia and England in Group G and they are 1.80 to top the group in Russia.
Leave a comment