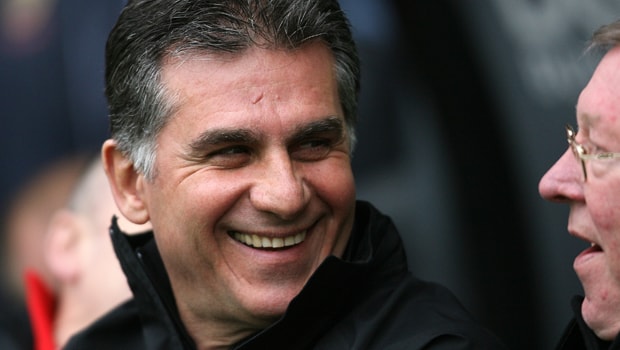 Iran boss Carlos Queiroz insists he was proud of his team's efforts as they exited the World Cup but he hit out at the decision not to send off Cristiano Ronaldo during their draw with Portugal.
Portugal opened the scoring at the end of the first half as Ricardo Quaresma unleashed a delightful shot from the edge of the box.
But the reigning European champions never got going and Iran eventually got a penalty in stoppage time thanks to a VAR ruling.
Although it was scored and Iran grabbed a point, it was not enough as Portugal limped through into the knockout rounds.
Ronaldo missed a penalty and appeared to elbow Morteza Pouraliganji off the ball but the referee only gave the Real Madrid man a yellow card.
Former Manchester United assistant coach Queiroz insists the decision cost his team their chance of fighting back but he was proud of their efforts.
He said: "The reality is you stop the game for VAR and there is an elbow. An elbow is a red card in the rules.
The rules don't say if it is Messi or Ronaldo it's a little bit.
"The decisions must be clear for everybody, for the people. In my opinion, Mr Infantino and FIFA, VAR is not going well. That is the reality.
"We brought prestige to the World Cup. It was a very competitive World Cup game, minute-by-minute, duel-by-duel, playing against one of the best teams in the world.
"But I think Iran, without any doubt in my opinion, with the discipline, with the attitude, with the way we controlled the game, if there was some justice in football – which doesn't exist – only one winner would have come out in this game. And that winner should be Iran."
Leave a comment