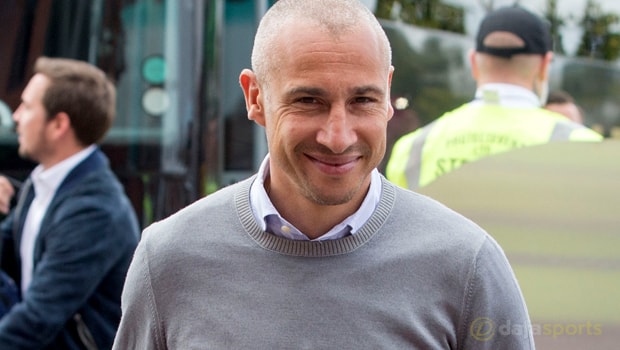 Henrik Larsson is hoping Sweden may be underestimated by their World Cup opponents now that Zlatan Ibrahimovic is no longer involved.
Ibrahimovic retired from international football after Euro 2016 although Sweden's record goalscorer appeared to be tempted to return after qualification for this summer's finals had been achieved.
Larsson formerly partnered Ibrahimovic and while he knows that, even at 36, he would have been a vital cog if he was fit enough to make a contribution, the ex-Celtic forward insists the squad can now concentrate on their jobs.
"You guys are still talking about him even though he is not there," said Larsson.
"A fit Zlatan, the way he was before his injury, I think any coach in the world would bring him.
But he is not that. There is no point talking about that. It is about the players who are there.
"The team is going to be different in the sense that everybody has to move.
The opponent knew in the past that when the ball went up front it was going to him. Now they are not sure."
Ibrahimovic's absence could help Sweden provide a few shocks when their Group F campaign starts against South Korea next Monday.
"I hope now there are a few teams who underestimate Sweden," Larsson added.
"The South Korea game is not going to be easy and it is important they do not lose because they have a tough game against Germany after that. Then I think it is going to be decided in the Mexico game."
Sweden are 2.05 to beat South Korea, who are 3.80 to start with a win, while the draw is 3.20.
Leave a comment