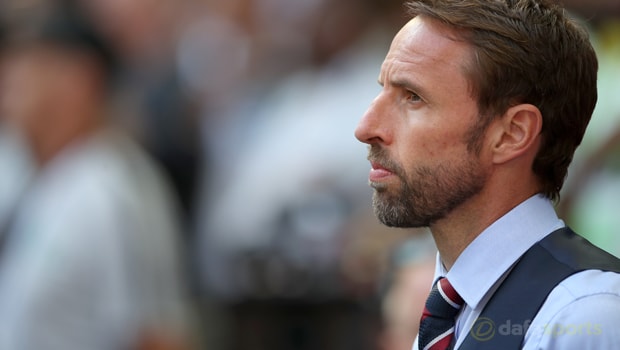 England boss Gareth Southgate says his mission in the World Cup is for England's performances to send fans away happy.
Southgate wants his players to play with flair as he looks to strengthen the bond between them and their followers.
England have warmed up with wins over Nigeria and Costa Rica and their style of play in those games has been welcomed.
They play Tunisia in their first group game on Monday and the England boss says they have to look to play good football.
"We hope we can send people to work the following day having enjoyed our matches," he said.
"We know we are not the finished article – in fact, we're a long way from it – but I think people see signs of progress and enjoy watching us and the manner in which we try to play.
"We are seeing a team that is enjoying each other's company, getting on well, is very proud to represent the nation."
England will face Panama in their second Group G game before concluding against group favourites Belgium. In the end, Southgate knows he will be "judged on results" alone.
"Ultimately, we know we'll be judged on results – but we have to focus on the processes," he added.
"If we do all of those things and we play with a smile on our face, enjoy our football, enjoy being in a tournament, then I think we will get results."
England are 1.44 to beat Tunisia on Monday while Southgate's team are 8.00 to win 3-0.
Leave a comment