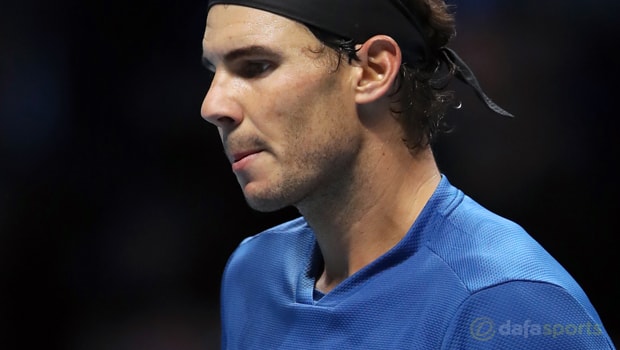 French Open champion Rafael Nadal insists matching Roger Federer's tally of 20 Grand Slam wins isn't something that motivates him too much.
The Majorcan won a record-extending 11th French Open crown on Sunday when he overcame Dominic Thiem.
It was Nadal's 17th major title and leaves the 32-year-old three adrift of long-term rival and friend Federer.
While Nadal admits he'd love to have 20 Grand Slams or more by the end of his career, he insists he isn't trying to match or better anyone else's achievements.
"I have never been crazy about this kind of stuff," said Nadal.
"You can't always be frustrated if somebody has more money than you, a bigger house than you, if somebody has more Grand Slams than you.
"You can't live with this feeling. Of course I would love to have 20 like Roger in the future, or even more, but it's not something that is on my mind."
Nadal is scheduled to feature at Queen's Club in the Fever-Tree Championships next week as the countdown to Wimbledon in three weeks starts.
But he will wait to see how his body feels after a tough clay-court campaign before deciding how best to prepare for SW19.
"I've had a long and mentally tough clay-court season because I played almost all the matches possible after coming from an injury. So it was a demanding two months for me," said Nadal.
"Now I have to come back to speak with my team and decide what's better for my body.
That's the main thing, always. "I would love to be playing in as many places as possible but you understand I need to check how I feel in the next couple of days."
Federer is 2.38 favourite to win Wimbledon, with Nadal 6.00 to claim his third title at the All-England Club.
Leave a comment