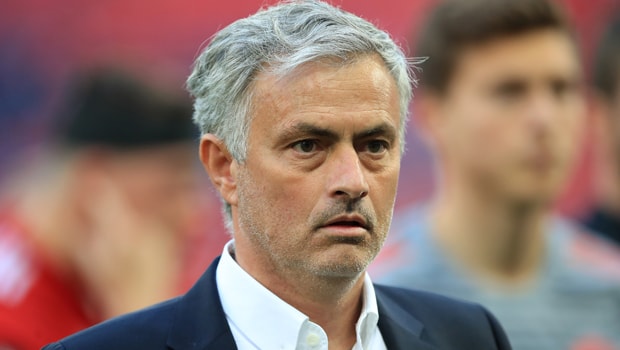 Jose Mourinho believes that England can build on a successful World Cup in Russia by way of continuity.
The Manchester United boss was impressed by what Gareth Southgate and his team achieved this summer, reaching the semi-finals before going down in extra-time against Croatia.
The Three Lions finished fourth, having lost 2-0 to Belgium in Saturday's play-off game, but Mourinho sees big positives, especially in the relationship between the management and players.
"What England clearly bring home is a team with a future," Mourinho told Russia Today.
"You can feel and read in the details that the relationship between Gary (Gareth Southgate), Steve (Holland, assistant manager) and the players is a good relationship."
Gary Cahill, Ashley Young and Jamie Vardy are the only players in Southgate's World Cup squad to have passed their 30th birthday.
With such a core of younger players, Mourinho suggests England can now build from a position of relative strength.
The Portuguese also feels there are plenty of Premier League players ready to step in and make a contribution in the next campaign. "They have a good base for continuity.
Normally England and other teams when they don't get to objectives they change, but I think England has all the reasons not to do that and give continuity to the process and believe in the process," Mourinho added.
"There are three or four players who will not be in the next generation and can be easily replaced by other talents in the Premier League.
The future can be very good." England are 10.00 to win the European Championships in 2020.
Leave a comment