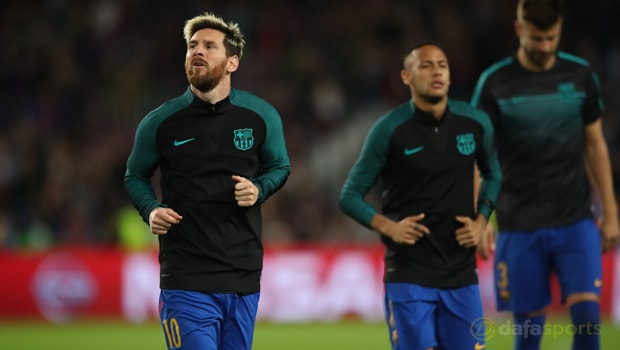 Barcelona talisman Lionel Messi says he has "great faith" in Argentina's squad ahead of the 2018 World Cup in Russia.
For all of the success Messi has enjoyed with the Catalans, international silverware has evaded the forward's grasp and many are wondering whether he will triumph with his country before hanging up his boots.
At 30 years of age, time is starting to run out and, realistically, the Barcelona talisman could have one more World Cup left in him after this year's event in Russia.
The Rosario-born star has had his fair share of heartache, having lost three finals with his country including the 2014 World Cup, and he did retire from the national team in 2016 before making a quick U-turn.
Although struggling through qualifying for the tournament in Russia, Argentina's are still one of the most feared teams in the competition due to their copious amounts of attacking talent.
Sergio Aguero, Gonzalo Higuain and Paulo Dybala are all included in the squad and Messi, who has scored 61 goals for his country, believes the team can go a long way.
"I would change a Barcelona title for one with the national team," he told Argentinean TV channel El Trece.
"Winning a title with Argentina would be something unique.
"I have great faith in this group, we are working very well, we have players with a lot of capacity and experience.
We do not have to throw out the message that we are going to become World Champions because we are the best because in reality, it's not like that."
Argentina are 10.00 to win the trophy for the first time since 1986 whilst Messi is the 10.00 favourite to finish as the tournament's top goalscorer.
Leave a comment