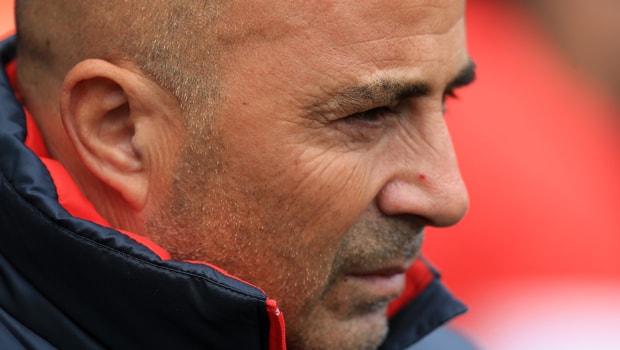 Argentina manager Jorge Sampaoli insists he will come back stronger after his side was knocked out of the World Cup in Russia.
The South Americans were nearly knocked out of the group stages after drawing with Iceland and losing to Croatia.
A late winner helped them past Nigeria and into the knockout stages but their reward was a clash with France on Saturday afternoon.
Argentina gave their all in Kazan but eventually succumbed to a 4-3 defeat, with Lionel Messi unable to make the desired impact.
Two goals from Kylian Mbappe helped France on their way, although Sampaoli has refused to step down as Argentina boss.
Although he may be fired in the coming weeks, the former Chile coach insists he will do all he can to bounce back.
"I had many expectations and we wanted Argentina to go as far as possible in this World Cup," he said.
"I always believed that Argentina could win, these frustrations will make me stronger, and this has allowed me to learn and to grow.
"We are out of the World Cup, this is very painful. The players have made a huge effort and it was a very difficult game.
The players gave everything on the pitch but have not achieved our goal here in Russia. I'm sad and frustrated."
Messi may also decide to retire from international football, leaving the country in turmoil after another failure at a World Cup.
After a slow start, France now look a dangerous outfit and they are second favourites at 5.25.
Leave a comment