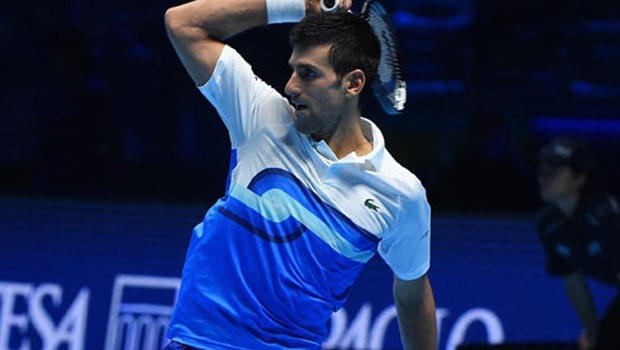 There are doubts hanging over World no.1 Novak Djokovic's participation in the upcoming Australian Open. Djokovic had earlier stated that he doesn't want to reveal his vaccination status, which will not help his participation in the first slam of the year.
Victoria state government has made it mandatory for all the players, who are going to participate in the Australian Open, to be inoculated. However, Djokovic's father Srdjan had recently commented that Australian Open vaccination rules are 'blackmail' for the players. But Sports Minister Martin Pakula responded saying "it's not blackmailing", it's about your responsibility to the community you're welcomed into."
Djokovic didn't reveal his final decision to play in the Australian Open and said he will soon let the media know about his final call.
Speaking with the press after Serbia's Davis Cup semi-final loss to Croatia, Djokovic told reporters "I understand you want some answers on where I start the season, how I start it. "I'm really, really tired from this season and this whole year, so I just prefer sticking to the family quality time, rehab mode, then let's see what the future brings.
"You will be informed. I know what you want. I'm not going to give you an answer tonight. I know what you want to ask me. "But you will be informed. That's all I can tell you. I cannot give you a date. Obviously, Australia is around the corner, so you will know very soon.
Djokovic will be looking to clinch his 21st slam and also defend his Australian Open crown. The Serbian has won nine Australian Open titles and he is the most successful men's singles player in the first slam of the year.
Djokovic had a stellar run in 2021 and he would want to repeat the same in the next season. However, will he participate in the Australian Open due to vaccination protocols, remains to be seen.
Leave a comment