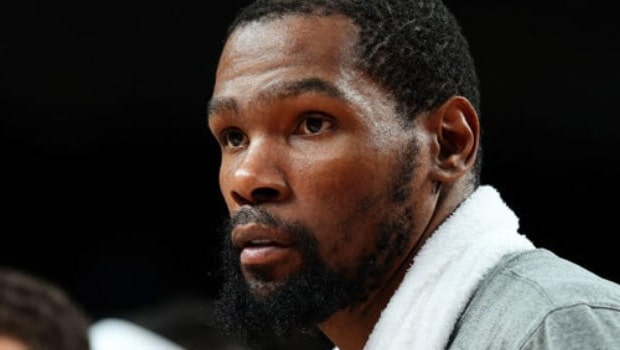 Brooklyn Nets head coach Steve Nash heaped praise on Kevin Durant stating that his mentality and attitude are two of the key reasons why he is considered among the best players of all-time. Durant is known to give more than his 100% on the court and his accuracy to consistently hit the basket is second to none.
Nash said that Durant has a sharp focus, which helps him get the best out of himself and he tries to give his best to the team.
"Kevin's mentality is a huge reason why he's one of the best players of all-time. He loves the game. He comes in every day and has a laser focus routine."
Nash also opened on limiting Durant's time on the court. Durant played for 38 minutes against Chicago Bulls.
​​"All the success he has on the court, it is the mentality as much as it is the gifts. There's a joy the game gives him, which makes him sacrifice everyday. And to tell him that we are going to limit his minutes on a back-to-back is not gonna get over very well."
On the other hand, Brooklyn Nets lost against Chicago Bulls by 111-107 despite Durant top-scoring with 28 points. Durant took the blame on his shoulders adding that he should have taken more shots despite the fact that James Harden didn't have the best of nights as he dropped only 14 points.
Durant said, "I should've made more shots. That would have took more pressure off him [James Harden]. We just didn't make them. They made timely shots and we didn't. That's really what it is."
Brooklyn Nets currently have a 16-7 record and they will look to get back to winning ways in their upcoming fixture. Nash's men will next face Dallas Mavericks on Tuesday.
Leave a comment