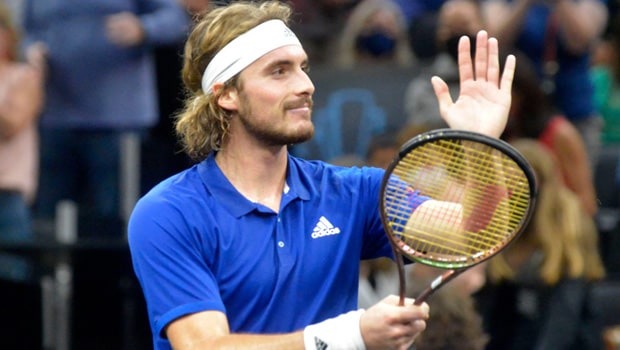 Greek Tennis sensation Stefanos Tsitsipas stated he gets the same honour at Indian Wells and Miami as he does in a slam. Tsitsipas had a forgettable BNP Paribas Open in 2019 as he had lost to wild card Felix Auger-Aliassime in the opening set.
However, still he feels the tournament is organised in a professional manner and gave credit to the competition's organisers.
Meanwhile, Tsitsipas has won 51 matches in the ongoing season and has lost 15 games. In fact, the 23-year-old hasn't been able to continue his good form after qualifying for the final of the French Open. Subsequently, he lost in the opening round of Wimbledon against Frances Tiafoe and then lost in the third round of US Open versus Carlos Alcaraz. Thus, he will be looking to turn the tables in the Indian Wells.
"California is a great place for tennis with great weather and ideal conditions," Tsitsipas said.
"When it comes to organising things for players [it is great]. Indian Wells is known to be one of the best tennis tournaments in the world and every single player is excited to be playing here.
"It does feel like a big thing, you kind of feel the same honour at this tournament and Miami as a Slam. There is something about it."
Meanwhile, Tsitsipas had to face a lot of flak for his long bathroom break against Andy Murray in the first round of the US Open. However, the Greek is excited to once again play in front of the American crowd.
"Americans love sport. The American audience appreciates a high level of tennis. They have been really into tennis in the last couple of years. They have had great tennis players in the United States. I grew up watching them.
"Pete Sampras, Andre Agassi, Michael Chang and Jim Courier. They gave so much to the sport and that is the reason we are here now."
Tsitsipas will begin his campaign against World No. 59 Pedro Martinez or Italian qualifier Roberto Marcora.
Leave a comment