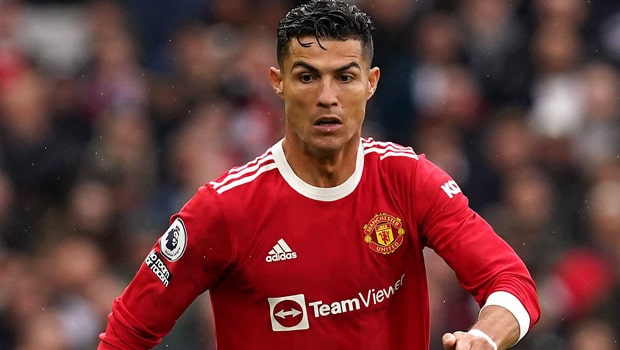 The Champions League 2021 competition continues to give fans exactly what it's looking for as Cristiano Ronaldo scored (90′ + 5) in the final moments of Wednesday's Champions League group fixture vs Villarreal in Group F. It was Ronaldo's first CL match back at Old Trafford.
The stoppage time goal was Ronaldo doing what he does – the inevitable.
"Without you, it was impossible," Ronaldo said on Instagram following the match, giving a nod to the home crowd.
It was Ronaldo's 12th career Champions League goal in the 90th minute or later, double any other player in the tournament's history.
Villarreal and Unai Emery's side did strike first in Wednesday's match, a repeat of the Europa League final match from 2020.
Villarreal defeated Manchester United on penalties, and looked to be on its way to steal a road victory this week. United goalkeeper David de Gea had a monster of a performance to deny plenty of shots on target.
"Manchester United are the favorites in the group," Emery said prior to the match. "United is the same we faced in the Europa League final last season, but we must add Cristiano Ronaldo, Varane and Sancho."
Wednesday recorded appearance No. 185 in the Champions League for Ronaldo. Chants of 'viva Ronaldo' spread through Old Trafford like it was 2008 again.
"It will be a proud moment to be at Old Trafford against the group favorites and one of the greatest teams in the world," Emery added.
United won the possession battle 56-44, with both sides having seven shots on target.
Paco Alcacer scored in the 53rd minute before Alex Telles evened the match at 1-1 in the 60th minute. United kept attacking before Jesse Lingard found Ronaldo in the final moments of stoppage time.
"This team never gives up," the Man United Twitter feed said after the match.
With the heroics from Ronaldo, United are now in third place in Group F with 3 points; Atalanta are No. 1 with 4 points, and Young Boys are in No. 2 with three, but the win vs United.
"That's what happens at Old Trafford," United's Ole Gunnar Solskjaer said after the match. "When you've got Cristiano on the pitch, you've always got a chance."
Lingard and Fred were subbed into the match for Mason Greenwood and Telles in the 89th minute.
"Thankfully we had the best goalkeeper in the world tonight," Solskjaer added. "David was fantastic. Second-half, they had more of the ball, was open and they deserved to lead. He had a difficult summer after [the Europa League final], he went to the Euros, didn't play there but he's really come back with a determination, a belief and work-rate I enjoy. And in this game he got his deserved outcome, because he saved us."
United are back in Premier League action this weekend vs Everton; their next Champions League match is in October vs Atalanta.
Leave a comment