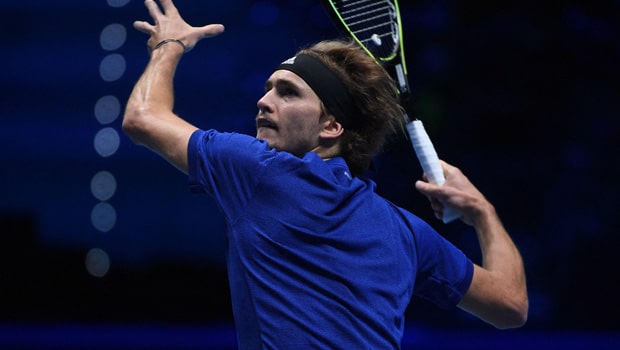 German Tennis sensation Alexander Zverev has rated the World no.1, Novak Djokovic, as the GOAT. Zverev stated that you can't argue with the stats as Djokovic has one of the best Tennis resumes in the world. Djokovic has won 20 slam titles and the 34-year old looks all set to win more major titles in his career.
Djokovic has won 86 singles career titles in his glorious career and has the most singles men's titles in the history of the game. With the kind of form Djokovic was in 2021, it is expected that Djokovic will also finish with most major titles in the game. The Serbian is currently tied with Roger Federer and Rafael Nadal with most Grand slam titles.
"I know a lot of tennis fans are more for Roger [Federer] or Rafa [Nadal], but you can't argue against the statistics," Zverev said to German publication Tennis Magazine. "Novak [Djokovic] has won the most Grand Slams with Roger and Rafa. He's been number one in the world for most weeks and has finished number one the most years.
"[He] has won the most Masters titles and a lot more. You can't always go against the numbers and say that Roger or Rafa are better because we've all been fans of them from an early age."
Djokovic has been sensational in the recent past and he will look to continue his good form in 2022. The World no.1 has still got a lot of fuel left in his tank and he will look to tick the right boxes in the next season.
Djokovic has won 37 ATP 1000 Masters titles and he is the solitary player to win every slam twice in his career. The Serbian has achieved every record in the books and he is definitely one of the most consistent players on every kind of surface in the game.
"Sometimes you have to look at things realistically and Novak's records are simply a fact," Zverev concludes.
The Australian Open will begin on January 17.
Leave a comment