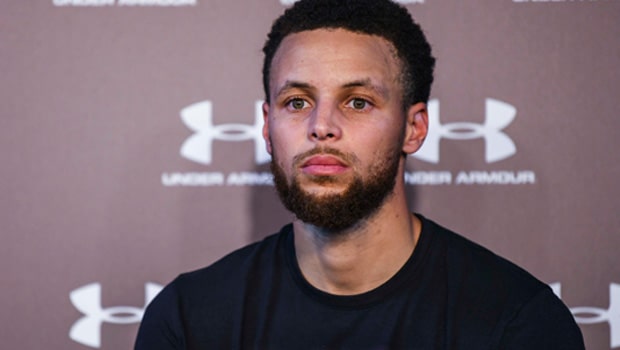 Golden State Warriors talisman Stephen Curry has broken NBA career three-point record as he went past Ray Allen's record, who kept the record for 10 years. Curry achieved the milestone when he scored a three-pointer against New York Knicks at Madison Square Garden when 7:33 were left in the first quarter.
After scoring his 2974th three-pointer and breaking Allen's record, Curry let out a huge roar and celebrated with his teammates, parents, and Ray Allen. It was an emotional moment for the talisman and it was palpable what it meant to him to claim the landmark.
Golden State Warriors won by 105-96 against New York Knicks as Curry scored 22 points. Curry now has 2977 threes under his bag in 788 matches while Ray Allen scored 2973 triples in 1300 matches. Thus, it goes to show a major difference between them.
"I thought the night was perfect," said Warriors coach Steve Kerr, who called timeout after the record shot to make room for a celebration. "It just pretty much encapsulated who he is and his reaction to it was perfect."
On the other hand, Draymond Green also heaped praise on his teammate and claimed that Curry is one of the best shooters of the game.
"Steph is the best to ever shoot a basketball and we get the opportunity to go to work with him every day and it's a very special thing," Green said.
Curry would be relieved after bagging the much-wanted record and he would want to continue his sublime form. The linchpin has been playing at the top of his game and he has played a key role in the success of the team. GSW currently has a 23-5 record and they have ticked the right boxes in the season.
GSW will next face Boston Celtics on Friday.
Leave a comment