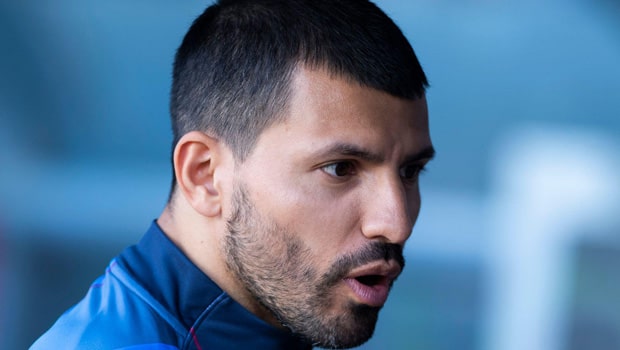 Barcelona and Argentina striker Sergio Aguero has decided to hang his boots from professional football due to heart condition. The forward hasn't played any football since October when he was taken off after experiencing chest pain while playing for Barcelona against Alaves.
The club later revealed that Aguero suffered discomfort in his chest because of arrhythmia – which is a state when the heart rhythm is abnormal and he was expected to receive a three-month treatment.
Aguero made the difficult decision to call it a day and told the media about his final decision in a news conference with Joan Laporta. The talisman gave his gratitude to Atletico Madrid and Manchester City.
An emotional Aguero said: "This conference is to announce I have decided to stop playing professional football. It is a very difficult moment. The decision I have taken for my health; the problem I had a month and a half ago.
"I have been in good hands with the medical staff. I made the decision 10 days ago after doing everything possible to have some hope of playing on. I am very proud for my career. I always dreamed of a professional career since the first time I touched a ball at 5.
"I want to thank Atletico Madrid, who took a chance on me when I was 18, and Manchester City — everyone knows who I feel about City and how well they treated me there."
Lionel Messi also gave his best wishes to Aguero through an Instagram post.
"Practically all of our career together, Kun… We have lived very beautiful moments and others that were not so much so, but all of them brought us together even more and made us closer as friends. And we are going to continue to live moments together off the pitch," Messi wrote.
"With so much happiness to lift the Copa America such a short time ago and with all of your accomplishments in England, the truth is that it hurts a lot to see how you must leave what you love the most due to what has happened.
Aguero had a glorious career and scored 102 goals in Spain while playing for Independiente and Atletico Madrid. One of Aguero's best moments came when he scored a last-minute goal against Queen Park Rangers to help Manchester City win their first Premier League title in 2011-12.
Overall, he won 15 titles in England out of which five were Premier League titles. He scored a total of 260 goals in 390 appearances of Manchester City and he is the club's highest goal-scorer. Aguero scored 41 goals in 101 matches for Argentina.
Leave a comment